🐉 RSVP to our Dragon's Den Event Oct 18th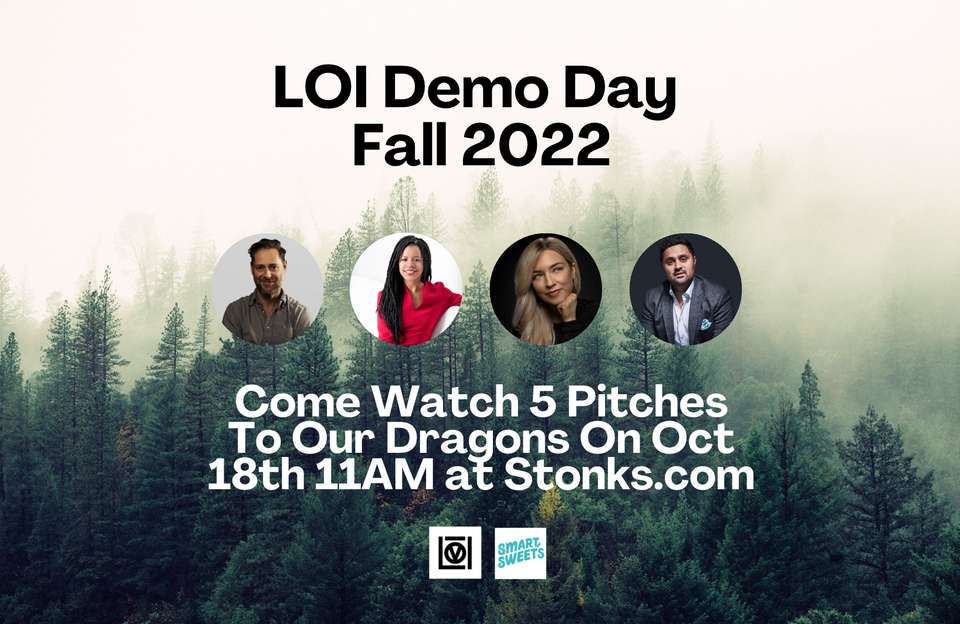 Last June, 800 of you tuned into LOI's demo day. Not too shabby. But we wanna raise the bar for our next one. So we pulled out our iPhone and called up SmartSweets founder Tara Bosch to jump on our investor panel.
We wanna try and break the 1,000 RSVP mark. Think we can do it? Let us pitch you why you should be there. 💸
Why You Should Come
You see, Tara isn't your average founder. She's an LOI alumni that took her startup idea literally from the kitchen table to ~20,000 locations across North America and recently exited for nearly ~$400 million.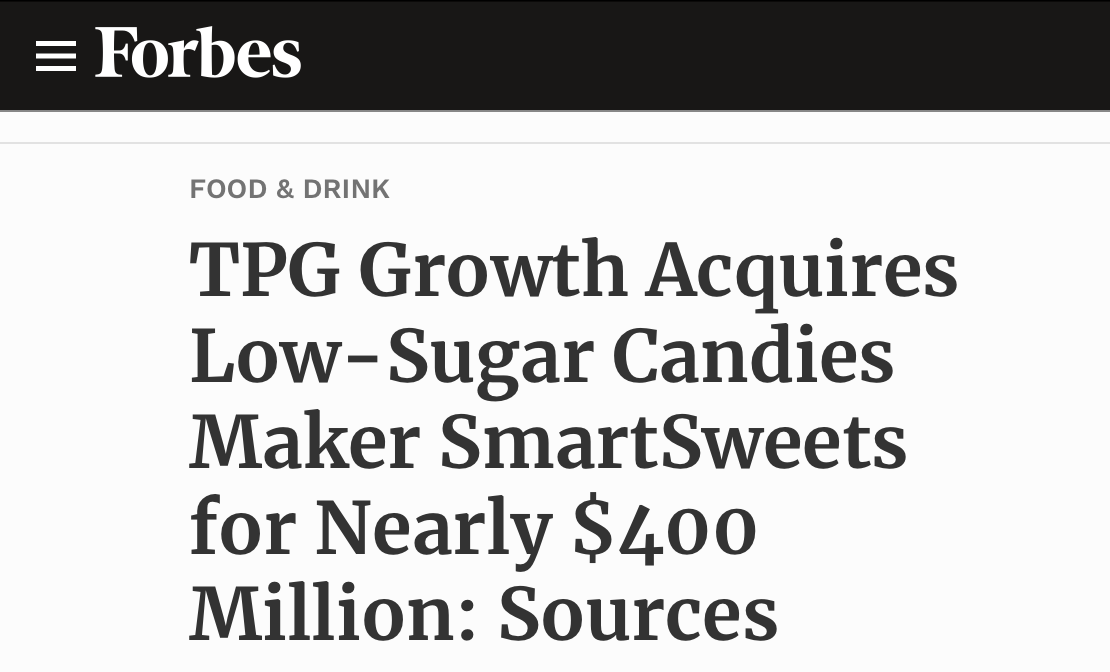 She's got quite a story (watch our IG Reel for the recap) and we're honoured she'll be joining us on the investor panel to keep these young founders on their toes.
If you're free on Oct 18th @ 11am PST:
buy yourself a pumpkin spice latte,
turn on the laptop and
come watch 5 young startups pitch their heart out.
Meet the Investor Panel
On the panel we have: Ryan Holmes, Tara Bosch Manny Padda and Melissa Allen (plus 100s of investors in the virtual audience).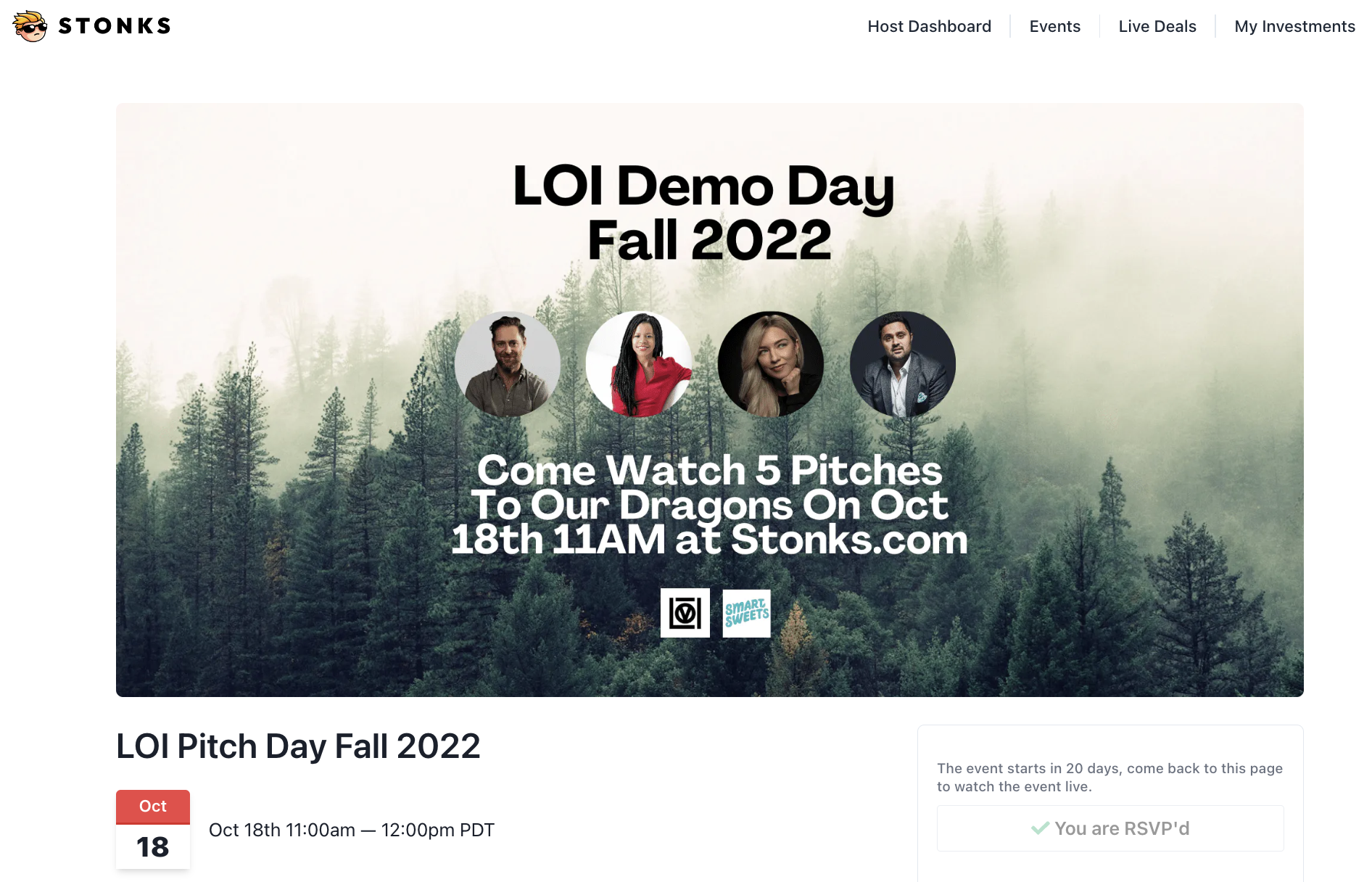 Why watch Dragon's Den on TV when you could come and be a part of ours in real life? Last time there was $4M of investor interest raised in 24 hours and over 80 introductions made to the startups.
This time, we're hungry to do more. But we need your help.

The big day is 3 weeks away and we'd love to see you there. RSVP by smashing that button green below.