🚀 Meet the 89 Founders in LOI Labs Batch 11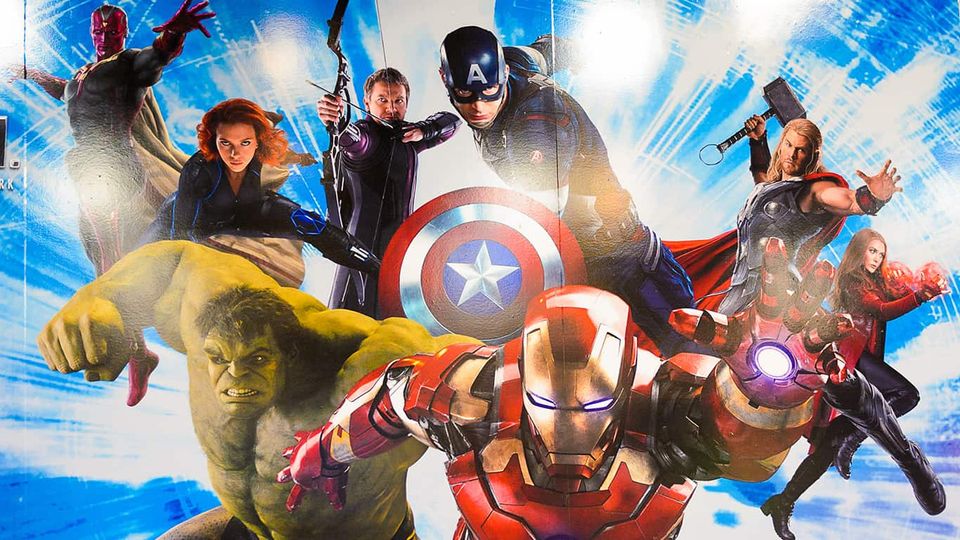 The LOI Community is excited to welcome 89 new startup founders leading 62 ventures into the League of Innovators Labs 11 program.
If you're an entrepreneur, investor or startup partner looking to learn about the top young founders on the rise, keep reading.
The next generation of youth-led Canadian startups is here and below we've shared a bit about their:
startup,
story and
contact info
So you can hit them up with a note if you'd like to chat with them.
Let's riggidy roll.
---
1) A Billion Dreams
💡 Back story: A Billion Dreams will let you participate in a SpaceX rocket mission for as low as $59. Engrave a name or dream on their space plaque, launching on the SpaceX Falcon 9 Transporter-10, and it will orbit Earth for 5-10 years. A Billion Dreams is a non-profit organization that uses proceeds to fund annual missions, provide free engravings to children undergoing cancer treatments and orphans, and empower space biology research.
👋 Founder: Alyssia Jovellanos
💻 Website
2) Agora
💡 Back story: Agora Gateway is a subscription platform connecting music festival enthusiasts with curated artists based on style preferences. Sellers can boost their visibility and access resources like models, photographers, and marketing services. Machine learning provides tailored recommendations, and an intuitive search empowers buyers to craft their dream outfits.
👋 Founder: Taylor Aucoin
💻 Website
3) Alpine1 Media Ltd.
💡 Back story: Alpine builds realistic Minecraft cities using architecture, engineering, and urban planning theory to share on social media.
👋 Founder: Matthew Holmes
💻 Website
4) AnchorsBook
💡 Back story: AnchorsBook is a peer-to-peer watercraft rental marketplace currently operating in Ontario & Dubai. We connect customers looking for a fun time on the water with vetted boating businesses and operators. From jet ski's and boats to luxury mega yacht charters, our platform makes it easy to book from a number of nearby options.
👋 Founder: Mo Askari
💻 Website
5) Bid Eventz
💡 Back story: Bid Eventz is a cutting-edge platform streamlining the event planning process by connecting event planners and hosts with suitable venues and vendors. Leveraging data-drive. Insights using Ai, Bid Eventz ensures optimal matchups for corporate and private events, guaranteeing efficient bookings and high-quality experiences. Dedicated to elevating the event industry standard, our platform prioritized transparency, convenience, and excellence in every transaction.
👋 Founder: Zaverie Zamler and Alexander Bogojevic
6) Bonfire
💡 Back story: Bonfire enables companies to create humanized AI chatbots, trained on company data - no coding needed
👋 Founder: Arda Erturk
💻 Website
7) Ceco AI
💡 Back story: Enabling restaurants to reduce waste by predicting future demand.
👋 Founder: Kiran Dhatt and Vincent Kenn
💻 Website
8) Codin
💡 Back story: The tech job search is brutal. Make it easier on yourself by having some projects under your belt. With Codin, you can create, share, and find inspiration for tech projects, plus access hundreds of internships to impress recruiters.
👋 Founder: Neal Chopra
💻 Website
9) CouchHaus
💡 Back story: CouchHaus is a direct-to-consumer modular sofa brand based in Vancouver, Canada. The focus is on customization and environmental responsibility. Customers can design their own couch — from fabrics and colours, length and width of their furniture, and comfort, the possibilities are endless!
👋 Founder: Paige Sandhers and Harrison Gordon
💻 Website
10) Crash
💡 Back story: the ultimate party platform, connecting fraternities with partygoers. Think of it as the eventbrite of college parties.
👋 Founder: Nicole Pardal and Dev Patel
💻 Website
11) Creative Cravings
💡 Back story: At Creative Cravings, we specialize in delicious and convenient protein snacks, catering to health-conscious individuals and fitness enthusiasts. Our flagship product is protein pudding, a satisfying and nutritious treat that fuels active lifestyles.
👋 Founder: Salena Dhillon
💻 Website
12) CrossOver Connection
💡 Back story: CrossOver is a personalized chatbot that can talk like anyone you like. It gives you a more personalized experience, emotional support and an Interactive platform.
👋 Founder: Ishika Mittal
💻 Website
13) Cycl Labs
💡 Back story: Virtual reproductive and mental health care for women.
👋 Founder: Kristen Singh
💻 Website
14) Daycap Ltd.
💡 Back story: Daycap is a four-in-one sports drink with 15g of whey isolate protein, electrolytes, vitamins, and minerals. It tastes like flavoured water and is lightly sweetened with monk fruit juice.
👋 Founder: Rachel Briton
💻 Website
15) DeepCruit
💡 Back story: For retail businesses struggling with high turnover hiring, DeepCruit is an AI-driven solution that provides customized interactive video interviews and detailed insights and feedback, helping owners pick qualified candidates quickly.
👋 Founder: Julia Feng, Steven Leng and Shiyi Peng
💻 Website
16) LUNA LAB
💡 Back story: LUNA LAB nails are a salon service without the salon. A fresh gel manicure without sitting down for an hour. And beauty without the pain since they're non-damaging.
👋 Founder: Louna Delicieux
💻 Website
17) DilatoTech Innovations Inc.
💡 Back story: Redefining support for vaginal pain with a self-treatment community app and dilator kit. Because painful sex should not define you.
👋 Founder: Azia To
💻 Website
18) Docere Health
💡 Back story: Docere Health is a platform that empowers doctors to efficiently create and manage their clinics and streamline workflows through an AI-powered dashboard. By automating administrative tasks and integrating patient data, Docere Health enables healthcare professionals to save time and money, enhance patient care, and focus on what matters most – delivering exceptional medical services.
👋 Founder: Luka Lamaj
💻 Website
19) Evstry
💡 Back story: Evstry helps people attending special events (such as weddings or baby/bridal showers) avoid the need to take out cash, buy a physical greeting card and manually gift someone in person. Evstry provides a single platform for users to create events, send out invites, track RSVPs and accept cash gifts digitally. The Evstry Gifting Platform combines the personalized touch of a greeting card, like those from Hallmark, with seamless and secure money transfer capabilities you may have experienced with Interac or PayPal.
👋 Founder: Karan Gill and Kavita Sharma
💻 Website
20) Ginni
💡 Back story: Elevate your moments with Ginni, a captivating canned botanical spritz that offers the stimulation without the alcohol. Crafted in collaboration with our herbalist, Ginni blends natural ingredients, real juices, and cultural adaptogenic inspirations like holy basil, ashagwandga and ginseng to create an inclusive drinking experience for all. Whether you're embracing a sober lifestyle, following personal beliefs or simply seeking a change Ginni invites you to the world guilt-free inclusive sipping.
👋 Founder: Jessica Mensah and Thaniyia Mano
💻 Website
21) Haraa Inc.
💡 Back story: An automated brokerage system that enables transparency, accessibility and instantaneousness of transaction for nature based carbon credits.
👋 Founder: Ainan Ali Khan, Ben Hossinian and Mohammed Saqib
💻 Website
22) HonetPay
💡 Back story: HonetPay is an innovative platform that combines the worlds of finance and influencer culture, allowing users to invest in their favorite influencers and content creators, akin to a stock market for influencers. This groundbreaking platform fosters engagement through exclusive interactions, enabling fans to participate directly in the influencers' journey. HonetPay creates a symbiotic ecosystem where influencers and fans collaboratively prosper through this unique fusion of financial investment and influencer interaction.
👋 Founder: Ketsia Lombosso Engoya
💻 Website
23) Hype.ai
💡 Back story: HonetPay is an innovative platform that combines the worlds of finance and influencer culture, allowing users to invest in their favorite influencers and content creators, akin to a stock market for influencers. This groundbreaking platform fosters engagement through exclusive interactions, enabling fans to participate directly in the influencers' journey. HonetPay creates a symbiotic ecosystem where influencers and fans collaboratively prosper through this unique fusion of financial investment and influencer interaction.
👋 Founder: Vaibhav Logar
💻 Website
24) InstaCookie
💡 Back story: InstaCookie is your gateway to personalized, delectable experiences. We specialize in live edible printing, transforming cookies, drinks, and treats into captivating canvases for branding and engagement. Elevate events with interactive, delicious memories that leave a lasting impression.
👋 Founder: Neil Mondesire
💻 Website
25) Karve
💡 Back story: Prepare to 'move' into a new era of efficiency with our AI-driven platform, where we're not just relocating furniture, but also upgrading the way moving companies operate. Our swarm of AI agents transforms the management of your moving business into a breeze, making it more powerful and customizable than traditional SaaS yet as simple as arranging a living room. No more playing Tetris with logistics; our user-friendly interface is the 'mover and shaker' in the industry, lifting your company to unparalleled heights.
👋 Founder: Jared Kozak and Laurie Bagio
💻 Website
26) Lodavo
💡 Back story: Lodavo encourages Canadians to save more money by making saving fun and exciting through the possibility of winning large prizes.
👋 Founders: Benjamin Thomas and Luke Freund
27) Lustre Lagoon Marketing Ltd.
💡 Back story: We help businesses leverage the power of email marketing. Our mission is to drive sustainable revenue growth for our clients through email and SMS marketing automation and data-driven campaigns. By harnessing the potential of strategic segmentation, thoughtfully designed workflows, and personalized messaging, we optimize our client's customer journey and help nurture relationships at scale.
👋 Founder: Paul White & Danielle Fernandes
💻 Website
28) MeatBox
💡 Back story: Beef jerky without the BS!
👋 Founder: Leejoo Hwang
💻 Website
29) Medpal
💡 Back story: My Software helps people to easily communicate their health concerns, fostering clear conversations with healthcare professionals, leading to accurate diagnoses and timely care.
👋 Founder: Ivan Osaretin
30) First Cast
💡 Back story: Our software provides a quick and easy way for beginners to know which lures to buy and when to use them. Our simple interface takes all of the fishing variables into consideration and gives you the best lure for your environment.
👋 Founder: Omar Azmy and Stefano Scalzo
💻 Website
31) Metanome
💡 Back story: Using AI to pave the way for non-invasive precision medicine which is accessible to all. Deploying our app to clinics to replace the trial and error cycle with guided precirption without cost barriers.
👋 Founder: Vidushi Valli Surendran
💻 Website
32) Morphace Inc.
💡 Back story: Morphace revolutionizes clinical-grade skincare for home use through its pioneering track-and-treat platform. This B2C beauty tech startup leverages generative AI, epidermal sensors, and 3D printing to customize at scale based on personal concerns - because everyone deserves self-care that keeps pace with their lives.
👋 Founders: Jia Xi Chen, Tianhao Chen and Chloe Guo
💻 Website
33) Nexarina
💡 Back story: Nexarina is revolutionizing women's snow sports by offering high-quality, tech-driven outerwear that's tailored to fit and empower female athletes. Created 'By Women, For Women,' we're more than just a brand; we're a community-focused movement setting new standards for performance, comfort, and style on and off the slopes.
👋 Founders: Mikayla Balfour
💻 Website
34) Oasis
💡 Back story: Oasis that aims to tackle water scarcity by extracting water from the air using Atmospheric Water Harvesting methods. We have developed a portable hydrogel device that harnesses water vapour from the air and converts it into clean water. Our mission at Oasis is to provide affordable, reliable, and sustainable water solutions to communities in need.
👋 Founders: Anushka Punukollu, Elanu Karakuş, Annie Zountsa, Vidushi Valli
💻 Website
35) ONE UP
💡 Back story: One Up is your all-in-one destination for effortless online gifting and party planning. We combine balloons, flowers, cakes, and party supplies into seamless bundles, making it easy to send multi-category gifts across cities and customize party packages like building Lego blocks.
👋 Founders: Lily Gao and Brody Bohm
💻 Website
36) Orbit 5 Inc
💡 Back story: Canada's Award Winning solution that helps international students & newcomers launch successful careers within 15 weeks.
👋 Founders: Urvish Patel and David Mendoza
💻 Website
37) Perceptify
💡 Back story: Marketing infrastructure for e-commerce and the creator economy, letting companies know what the people think and providing data-driven actionable insights. The integrated, customer-centric platform to supercharge marketing strategies..
👋 Founders: Alexander Zhang and Bill Xu
💻 Website
38) Pick A Place Int
💡 Back story: A mobile application made for when you know what to do but not where to go. The app is highly customizable and will randomly pick a place for you.
👋 Founders: Stefano Scalzo
💻 Website
39) Pragmatica
💡 Back story: Pragmatica offers a Virtual Reality solution to make speech therapy more accessible. It contains curated VR activities that users can use to practice their communication skills without the need of a therapist present, while therapists can monitor their progress on a data dashboard. By automating large parts of therapy sessions, we can help clinics accommodate a much higher caseload while also providing speech therapy to people who can't afford or allot time for direct speech therapy.
👋 Founders: Karthik Prasad and Thomas Mastantuono
💻 Website
40) Preserve
💡 Back story: Preserve tracks aquatic invasive species in real time with a 4K HD underwater camera and a "facial fish recognition" function to detect, classify and identify invasive species in lakes and rivers with the goal of predit threats, prevent harm and preserve biodiversity.
👋 Founders: Vanessa Teran and Jessica Mocon
41) Provent
💡 Back story: Introducing Provent, the all-inclusive, customizable time management Chrome Extension to tailor to your workflow. Enhance your Chrome experience with a more modern clean chrome tab, Manage your time wisely with the use of our pomodoro timer, and block distracting websites when you are suppose to be productive
👋 Founders: Donald Lee and Grace Zhou
💻 Website
42) Reccs
💡 Back story: Reccs is a personalized dance coaching platform offering engaging guidance, enabling individuals to confidently explore their body movements through step-by-step instructions, dance challenges, lessons, and constructive feedback comfortably at their convenience. We leverage A.I. and computer vision to help us become better dancers.
👋 Founders: Lagan Bansal
💻 Website
43) Relier
💡 Back story: Empowering you to reconnect with your body through deep testing, real-time in app tracking, and 24/7 expert access. Simplifying wellness changes with tailored supplements and insights. Join the #RelierRitual for a healthier you.
👋 Founders: Jennica Palecek
💻 Website
44) Rituals Veda Wellness Inc.
💡 Back story: Transformative hair care brand seamlessly fusing Ayurvedic wisdom with scientific innovation. Our toxin-free, plastic-free products offer a holistic solution to common hair and scalp concerns, redefining self-care. Our mission is to empower individuals with natural solutions, sustainable, conscious journey to healthier and a deeper connection to self-care rituals.
👋 Founders: Anshul Sharma
💻 Website
45) SnoozePod
💡 Back story: SnoozePod enhances the overall travel journey by offering private and sound-proof secluded, rest spaces for passengers enduring extended layovers or flight disruptions. This tranquil haven grants airport travelers the luxury of rest during their transit.
👋 Founders: Bontle Mokose
💻 Website
46) SocialRollup
💡 Back story: SocialRollup is a digital wellness application designed to combat social media addiction by offering personalized, AI-driven insights and tools to manage usage more effectively. Our mission is to empower users to regain control over their digital lives, improve mental health, and enhance overall productivity and well-being.
👋 Founders: Ayomide Adekiitan
47) SpikeFit
💡 Back story: AI Fitness coach app that gamifies fitness with rewards
👋 Founders: Andela Acic and Anirudh Anil
48) SportsPort
💡 Back story: A website and mobile app that aims to visualize the world of sports and create an all-in-one platform that allows people to learn about sports, find and book coaching sessions, shop and connect with other sports enthusiasts
👋 Founders: Arham Ali and Aasir Valji
💻 Website
49) Suno
💡 Back story: A rise in mental health challenges, coupled with costly therapy, leaves millions without accessible support. Introducing Suno: Your AI-Powered Emotional Companion. It is the only platform that offers users the ability to journal and chat with their thoughts with an intelligent, empathetic bot that is aware of everything you've shared in the past
👋 Founder: Addy Bhatia
💻 Website
50) TalktoPublish
💡 Back story: TalktoPublish helps you turn your voice recordings and ramblings into clear content such as newsletters, blog posts, notes, checklists, and more. Get started in 30 seconds or less.
👋 Founder: Martin Ciesielski-Listwan
💻 Website:
51) Tiny Planet Digital
💡 Back story: Tiny Planet Digital is a comprehensive, full-service marketing agency with a focus in digital marketing and amplifying impact-driven messages. We provide customized services to small-medium enterprise clients in various industries, including hospitality and travel, consumer products, and more. We love working with impact-driven businesses and organizations aligned with the UN's Sustainable Development Goals looking to make a difference in the world.
👋 Founder: Julie Wang
💻 Website
52) TradeSynth
💡 Back story: TradeSynth empowers SMBs to harness data analytics and AI effortlessly. With our platform, businesses can predict market trends, optimize operations, and make data-driven decisions, ensuring growth and competitiveness in today's dynamic markets, by uploading datasets and downloading the best AI model for their problem, using our autoML.
👋 Founder: Atharva Rao
💻 Website
53) TurtleShell
💡 Back story: TurtleShell, a groundbreaking tourist safety application, leverages real-time crime data, advanced analytics, and neural networks to provide precise crime frequency analyses, while its generative AI route generation offers tailored cautions and stress-free travel experiences based on the user's location, time of travel, and travel preferences, revolutionizing tourism by eliminating anxiety and ensuring a secure journey.
👋 Founder: Arav Mathur
💻 Website
54) TutorHour
💡 Back story: We are building an adaptable test bank for high school students looking to improve their math skills. Our practice questions closely mimic real exam questions and offers unlimited practice. The difficulty and selection of the questions will adapt according to your accuracy.
👋 Founder: Grace Dong
💻 Website
55) Valley
💡 Back story: VALLEY is a company focused on empowering creatives socially and financially. We aim to transform pieces of art (songs, comedy specials, movies) into digital assets where everyday people (retail investors) can invest and fractionally own creative projects curated, fostered, and scaled by VALLEY.
👋 Founder: Jack Lavorato, Connor Chapman, Dhruv Desai and Henrique Baffi
💻 Website
56) WeCycle
💡 Back story: WeCycle is a community-powered circular marketplace that is on a mission to make circular recreation a reality.
👋 Founder: Trevor Mann
💻 Website
57) YHYSaskatchewan
💡 Back story: YHYSaskatchewan is North America's fastest-growing youth-led nonprofits operating with mission of helping students navigate their futures with clarity and confidence. YHYSK helps over 50, 000 students a year find greater clarity in their futures through volunteer fairs, university-panel workshops, mentorship programs, monthly e-newsletters and bi-weekly blogs.
👋 Founder: Ishita Mann
💻 Website
58) Ten Servings
💡 Back story: Ten Servings is a clothing brand dedicated to combating farm food waste. With each clothing purchase, we rescue ten servings of aesthetically imperfect potatoes that would otherwise go to waste, and donate them to local food banks.
👋 Founder: Tyler Heppell
💻 Website
59) OTOMAIT.AI
💡 Back story: AI-powered email marketing to increase conversion.
👋 Founder: Shreyansh Manchanda and Ashmit Gupta
💻 Website
---
To Close:
Until next time,
🖤 Your startup besties at LOI