🍿 Josh Richards AMA And New AI Cohort, Wanna Join?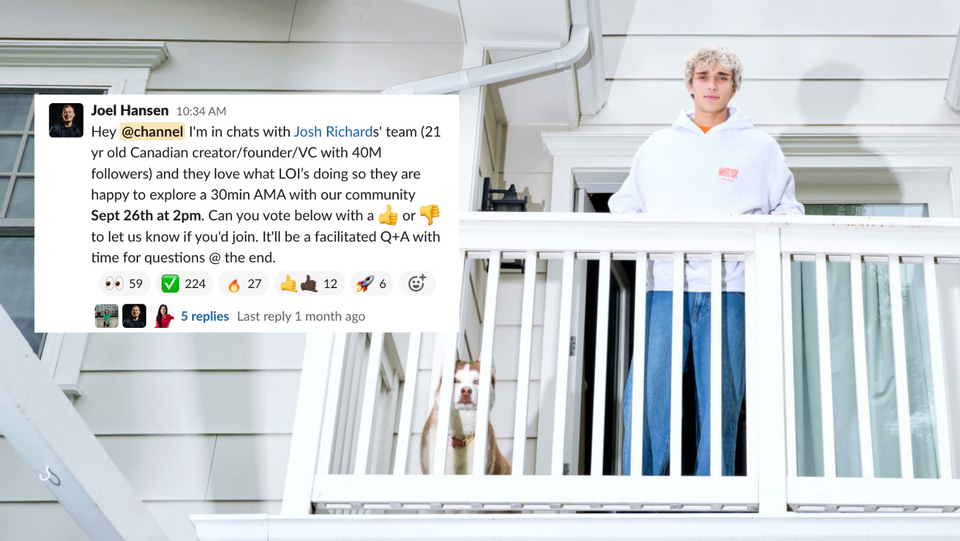 Hey Friends,
Happy September.
Pickleball's still hot. The weather's getting cold. Everyone's watching Blue Zones. Some of you went back to school. 30% of you started Walter Isaacson's new Elon book. We're interviewing TikTok's 5th highest-paid creator next week. And we just cold Linkedin DM'd a SVP at Starbucks to see if they'd donate 1,000 PSLs to our next startup event. And it's not even Friday yet. ☕️🤞
Enough jibber jabber, let's get to our menu for the day.
On Deck Today:
🍻 Meet 20 young founders crushing it this month
🤫 We snagged the coolest venue for our Oct 25 event (more on that soon)
🍿 Our AMA with a founder/VC that has 40 million followers (RSVP here)
🥁 Andddd, we just announced our first LOI AI cohort starting this fall
Got an AI startup you wanna scale? Wanna AI-proof your venture? Apply to our AI cohort by September 27th. (application takes 47 sec, we timed it)
📩 Why Join Our Fall AI Cohort?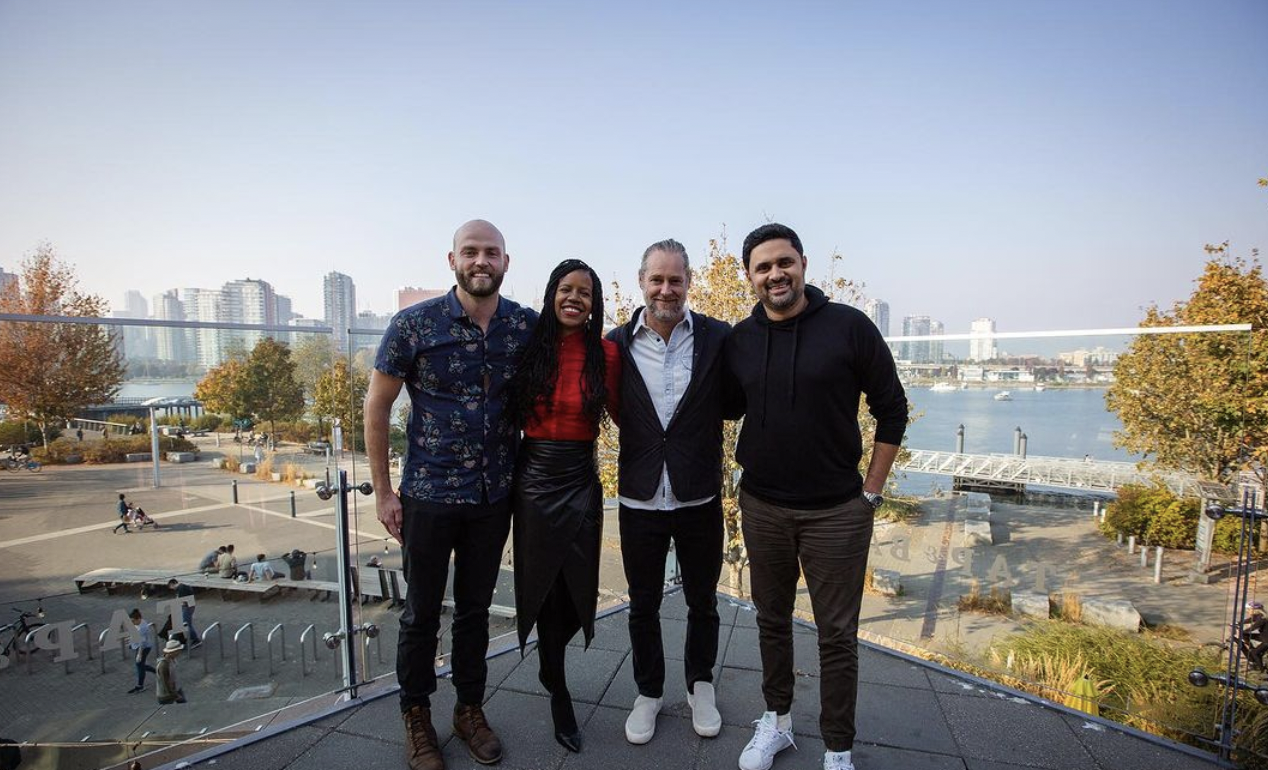 AI isn't just a big opportunity for startups. It's a particularly *once in a decade kinda opportunity* for young entrepreneurs.
Could this be bigger than Web 1 and Web 2 (ie. Facebook, Airbnb's startup timing)? We think so.
So this fall, we're excited to launch an AI track for founders building products in the AI space. If you are:
📌 a founder under 30
📌 building an AI startup (any stage)
📌 open to accelerating/scaling your AI startup
📌 interested in getting a chance to land a $100K cheque from LOI Venture
Interested? Smash that button below to secure your seat.
We're interviewing Josh Richards. Wanna RSVP?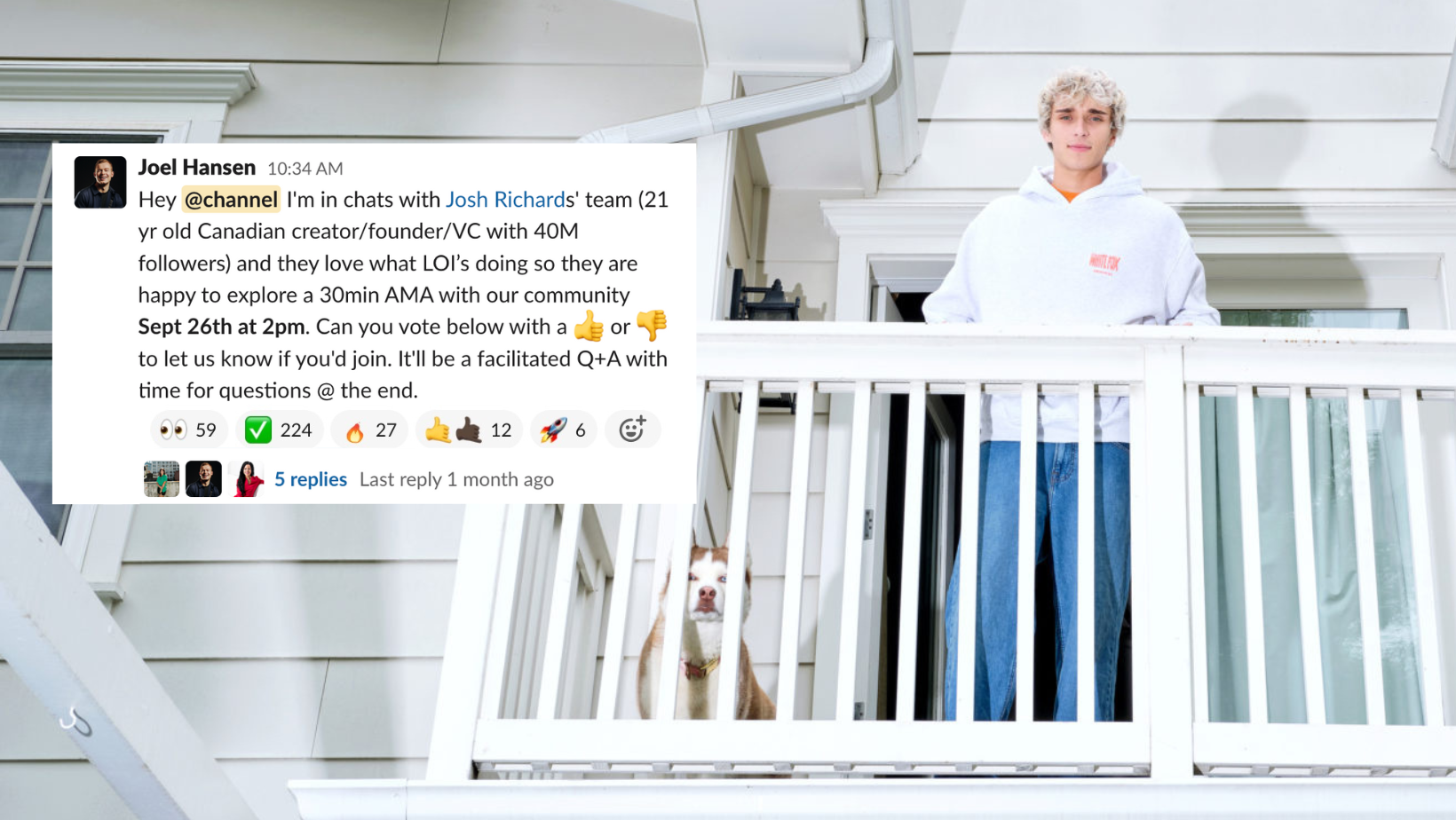 We asked. And y'all answered. So on September 26th at 130pm PST we're having Gen Z founder and investor Josh Richards on for a community-wide AMA. Haven't met him yet? Here's a peek at his bio:
built a powerful community of 40M+ followers across socials
earned a spot on Rolling Stone's 2023's most influential creators list
partnered with Mark Wahlberg on a production co and a dog food company with Snoop Dogg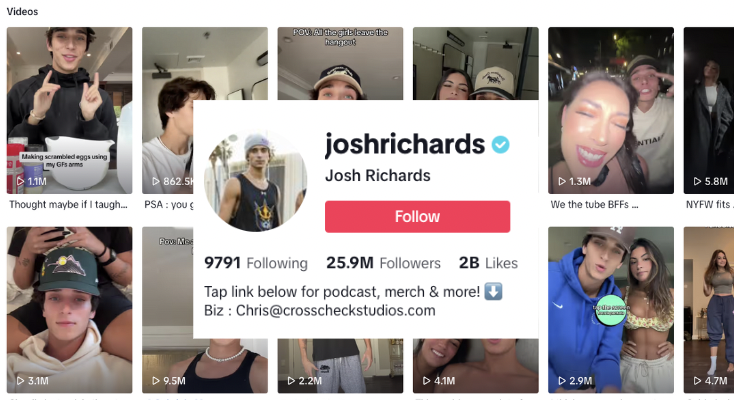 co-owns a podcast with the founder of Barstool Sports, Dave Portnoy
founded @crosscheckstudios @ani.energy @swaylaGP
investing via his VC fund at Animal Capital (with $15M AUM)
estimated to be the fifth-highest earner on TikTok globally
was on the cover of Toronto life last month
Got any questions you'd like us to ask him? Reply to the email or message us at hello@loi.vc. We're all ears 👂
If you'd like to RSVP to our AMA with Josh September 26th click here. This won't be recorded so grab a seat now or forever hold your peace.
September Founder News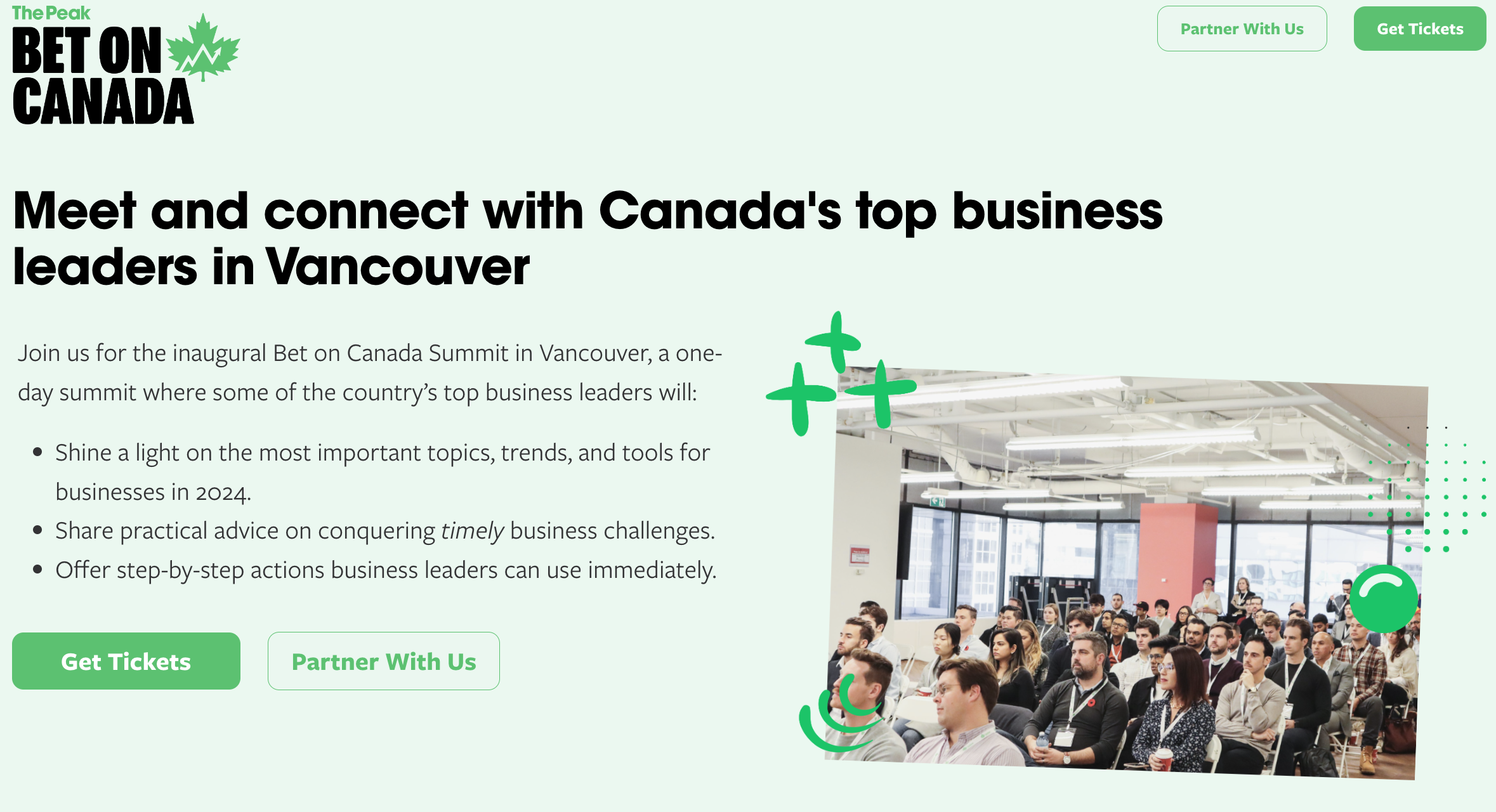 🎟 LOI's Bet on Canada Event Happening Oct 25th: We're already 80% sold out for the Vancouver event we're hosting with The Peak. Wondering why you should cancel your day of meetings to come? A ticket comes with a free lunch, tasty espresso, a cocktail hour with bevs + appies, a DJ'd afterparty and  20+ amazing speakers to learn from. Use "LOI20" for 20% off your ticket if you wanna join.
🔔 Sam Park and his Gamelancer team rang the IPO bell last week. Sam sold his startup to Gamelancer in 2022 and now leads the team as CMO. Hit him up w/ a congrats note if you haven't already.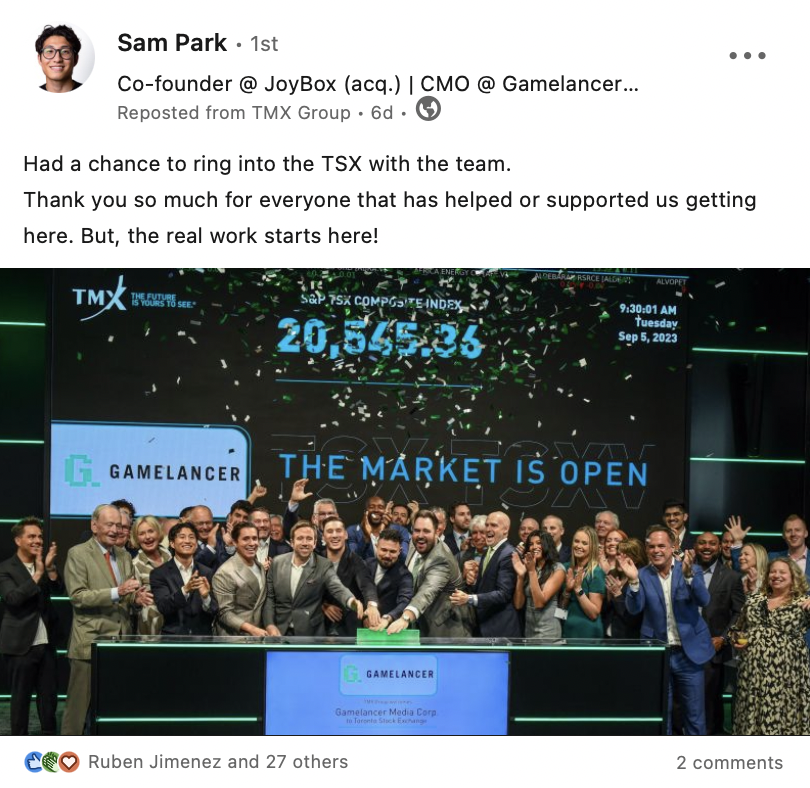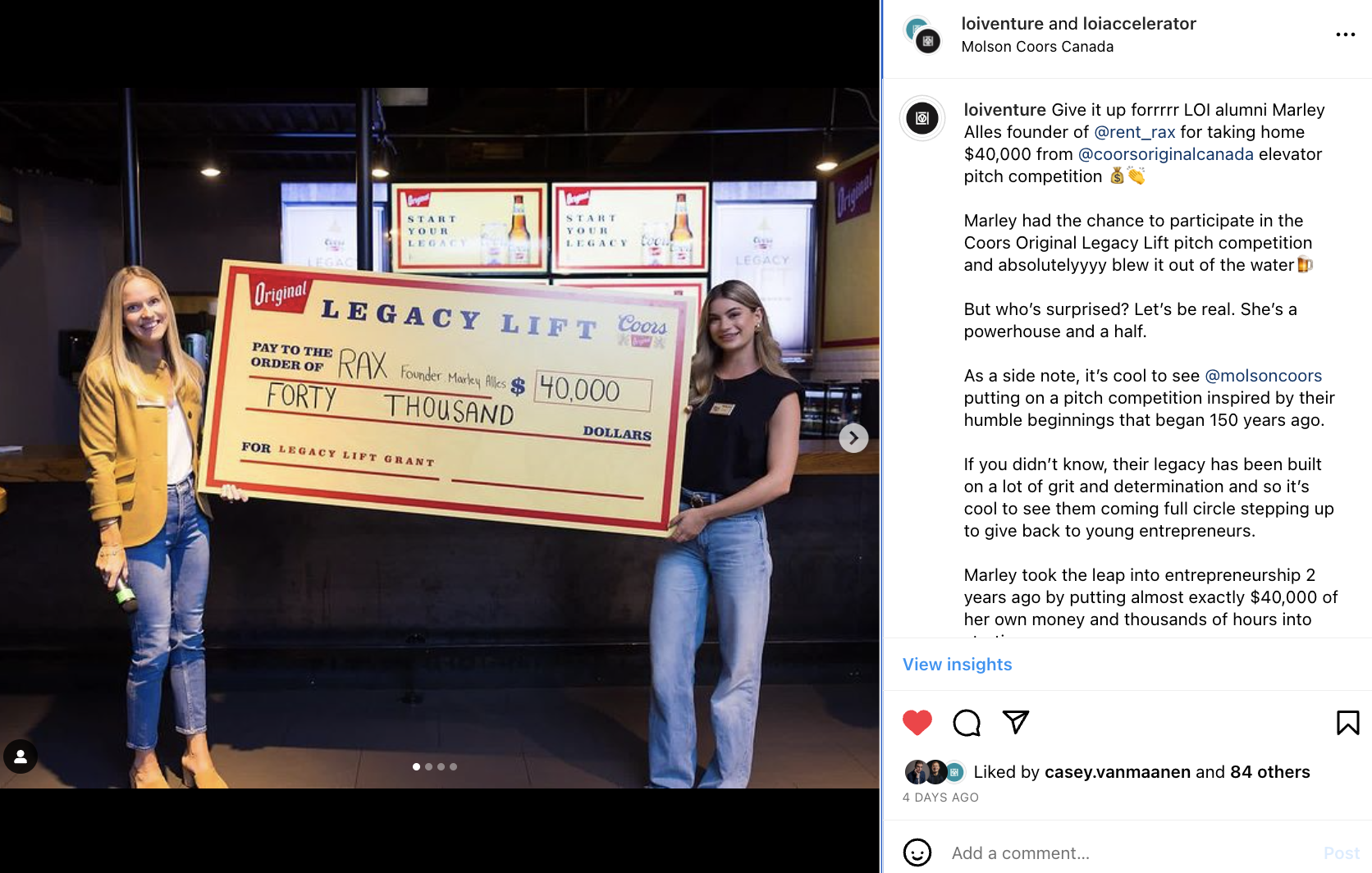 📰 Marlon Thompson, Venture Partner at LOI and former staff member, announced selling Future Capital to Spring Activator
📕 Alumni Livia Han and Jeremy Becker just announced a monthly book club starting with Stripe COO's people ops book. Join their club by messaging them here
📺 Tefari Bailey hung out with the CEO of TIFF last week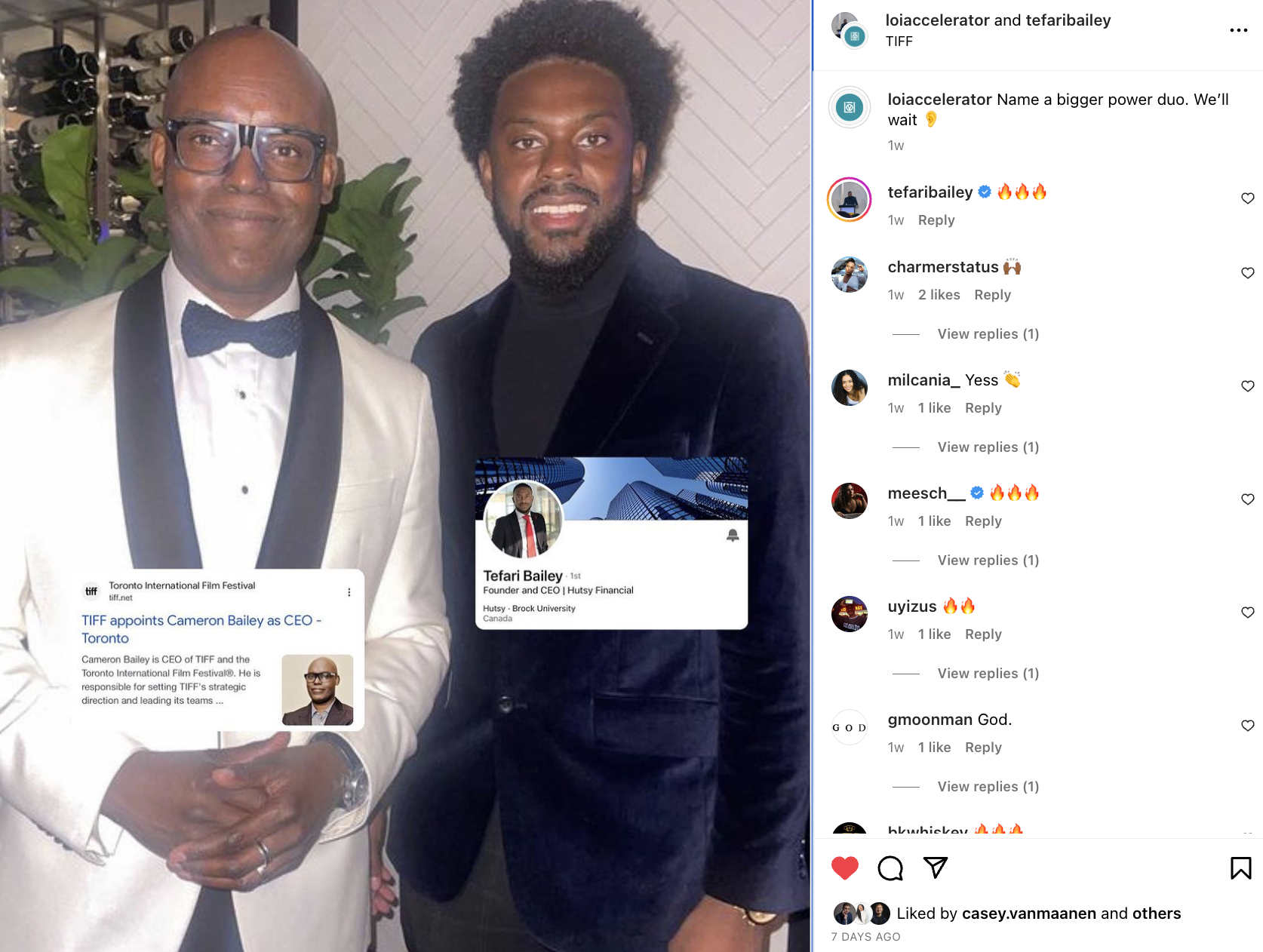 🎤  Vivian, Nadia and Sam shared their top LOI memories on social. Have a memory you wanna share? Email joelh@loi.vc.
🚗  Kristoffer from Spare tested out a self-driving car
🔥 Lily Bond (19 years old) just closed a 100-store partnership with Farm Boy across Ontario.
Want to stay on top of future news happening at LOI? Hit that button below.
Swipes of the Week
For those that thought we bluffed about the Starbucks DM, here's a screenshot with a pumpkin background to prove it. Plus some other great swipes.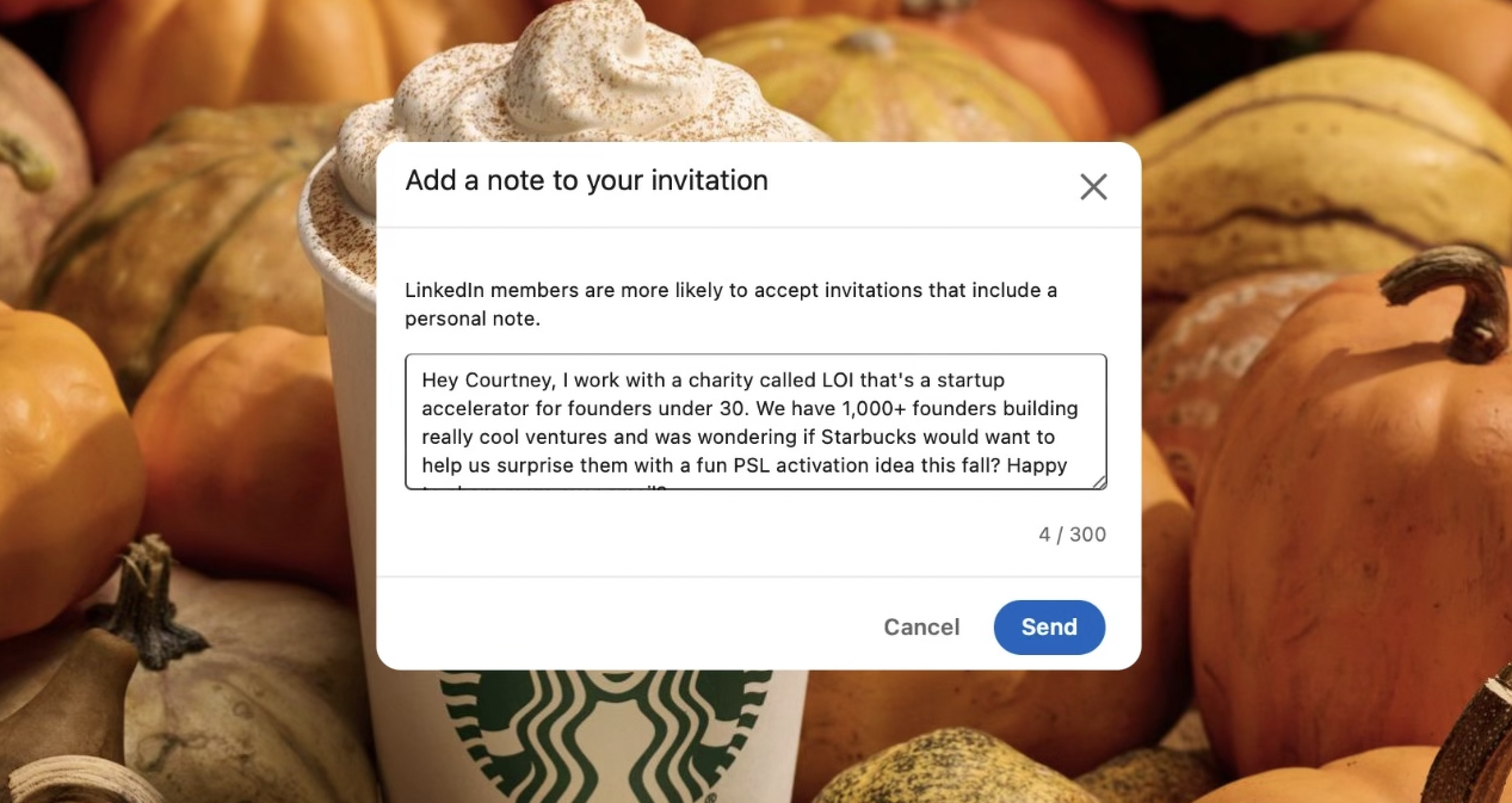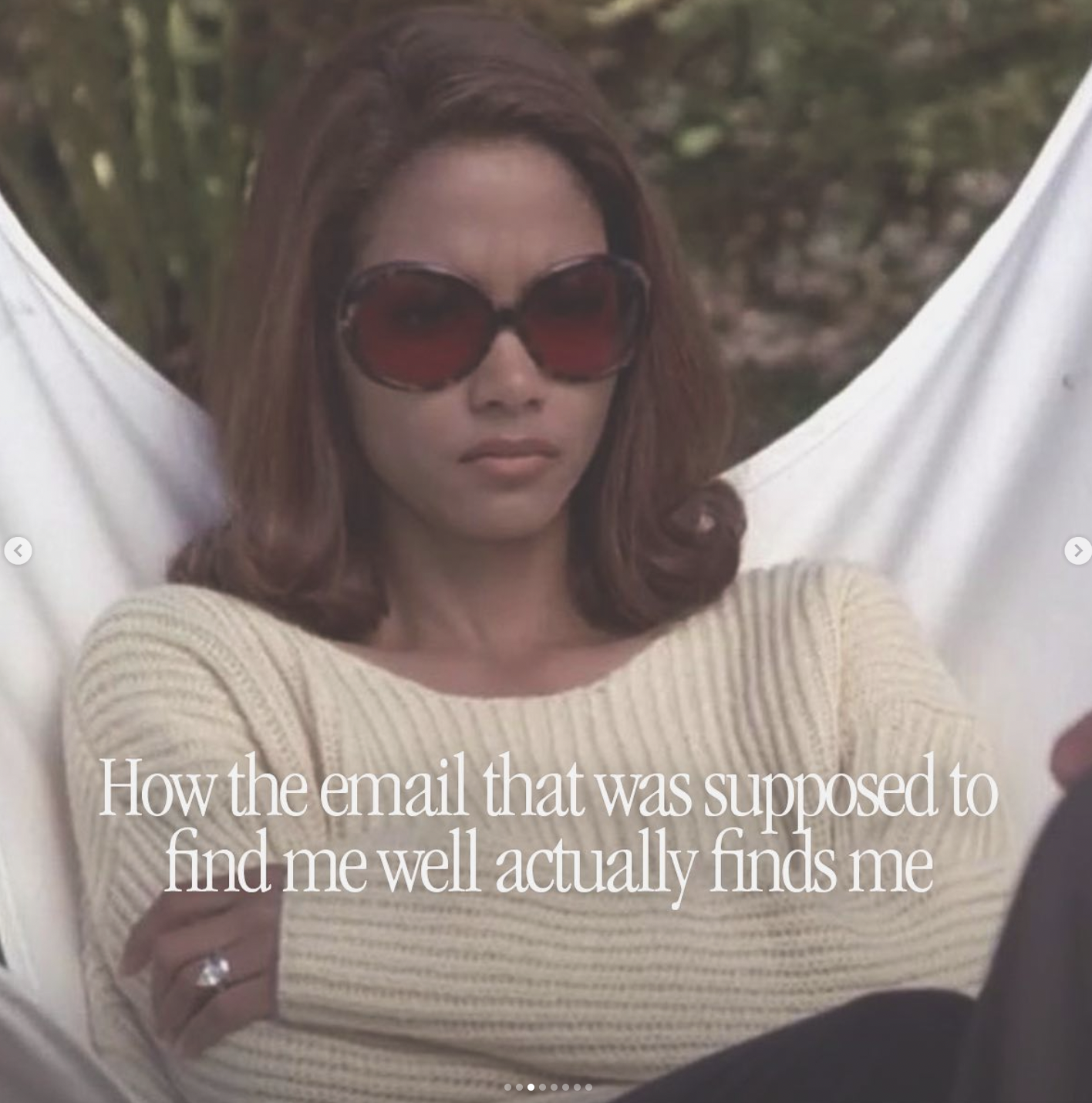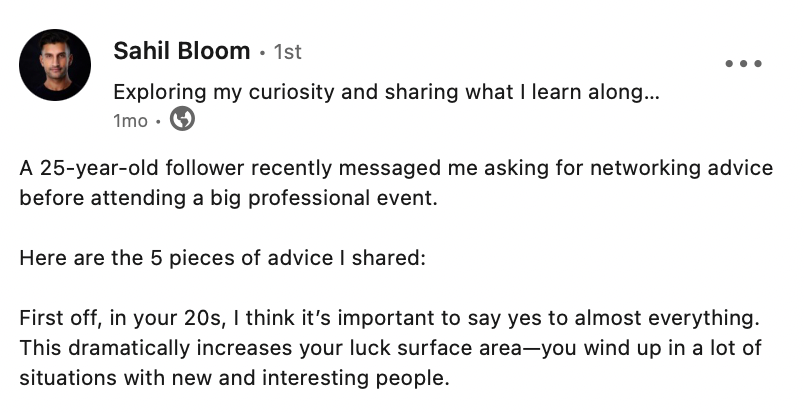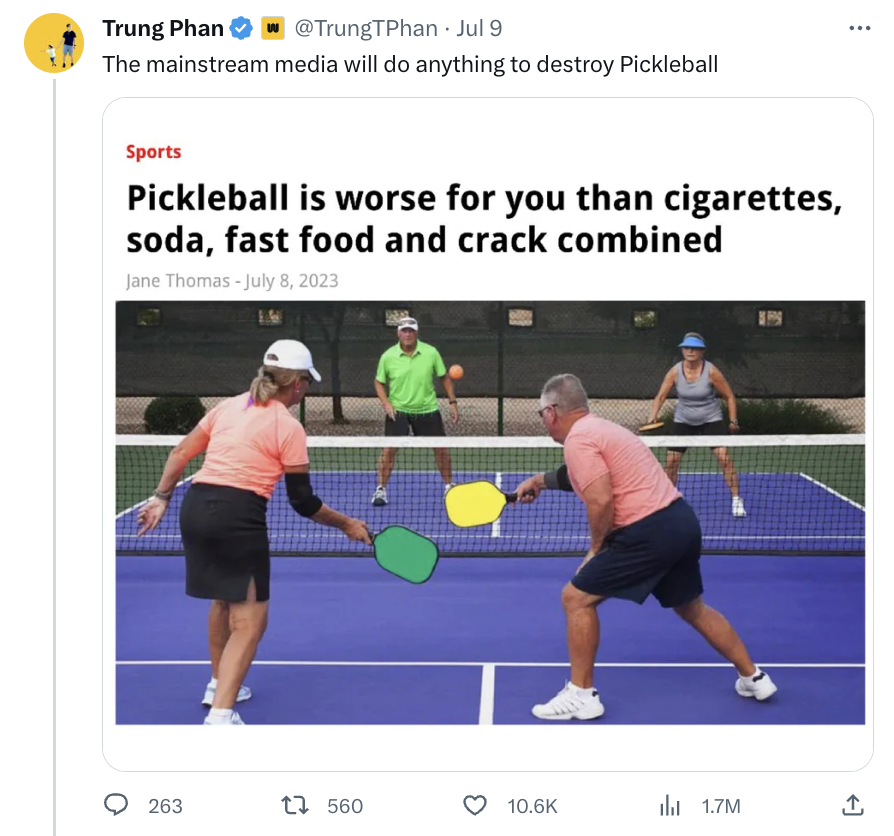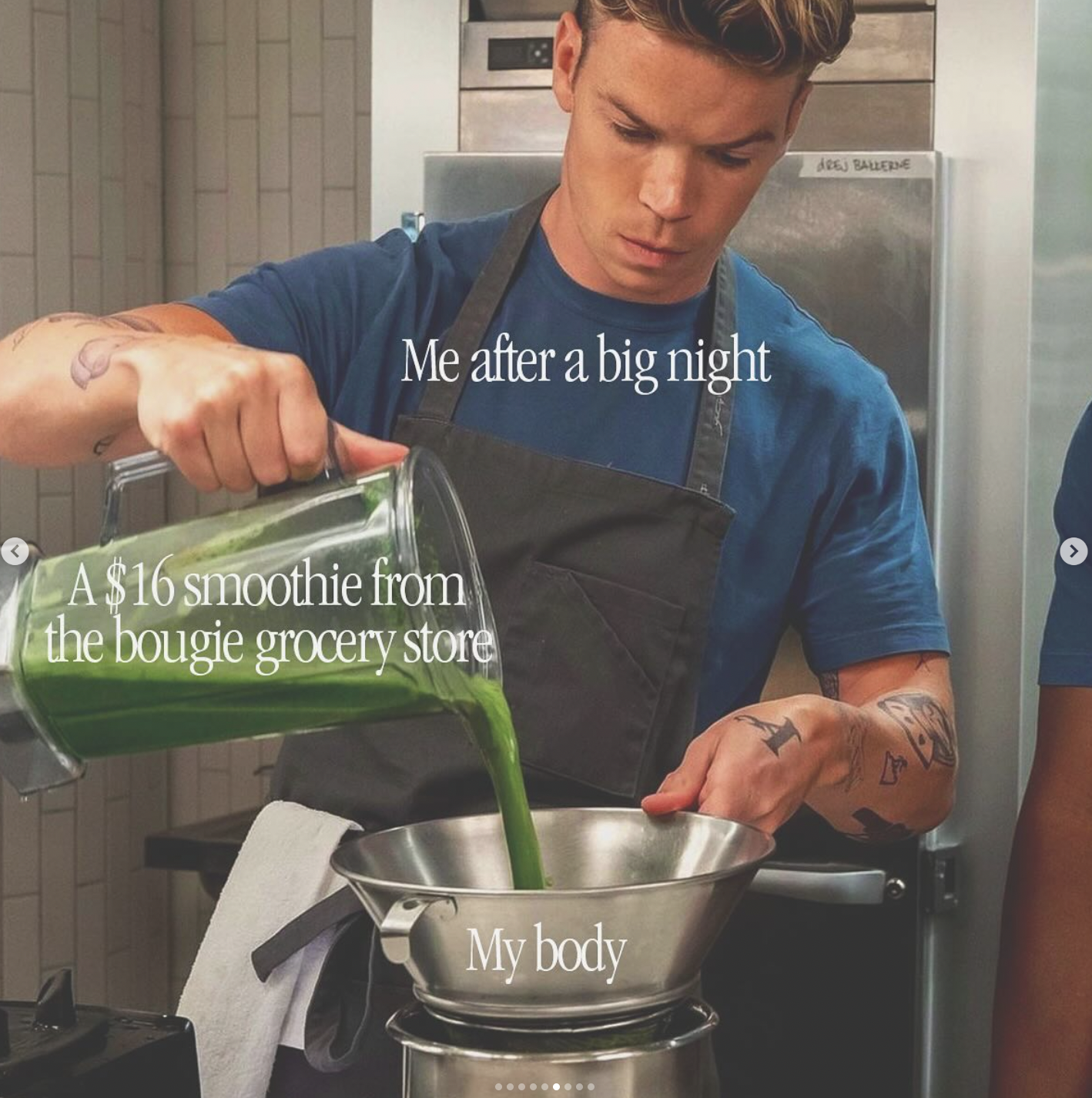 Don't forget: apply to join our first AI cohort by Friday, Sept 22nd at 5 pm PST. Spots are filling up quicker than T-Swift's Toronto concert sales.  
Your startup bestie-boos,
💙 The LOI Fam