🎶 If You're Reading This It's Too Late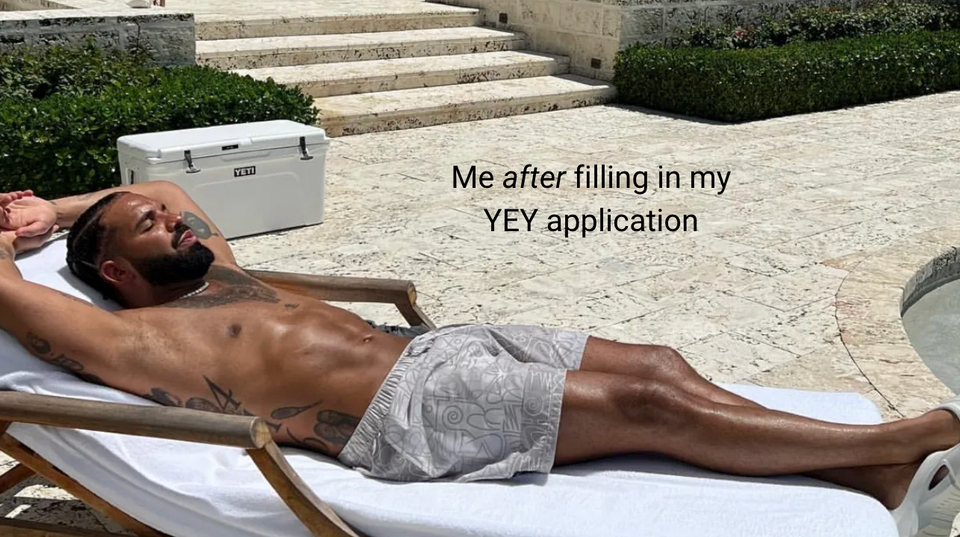 Hey Friends, Happy August to you and yours.
In case you're wondering, we don't drop Drake into our subject line for nothing. There's only a couple more hours until YEY applications close, so if you've been sleeping on this, get your name in by midnight. 🌙
Recent Harvard Research shows, 7/10 of you opening today's email are at the lake, boat, beach or sea to sky gondola. So with that in mind, we're keeping today's word count tighter and funnier to get you back to the patio. ☀️
NGL, it's gonna be tough: cuz the last couple weeks at LOI have been chef's kiss. But we'll do our best: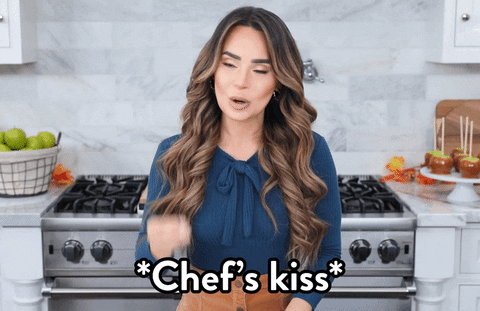 📰 The TL;DR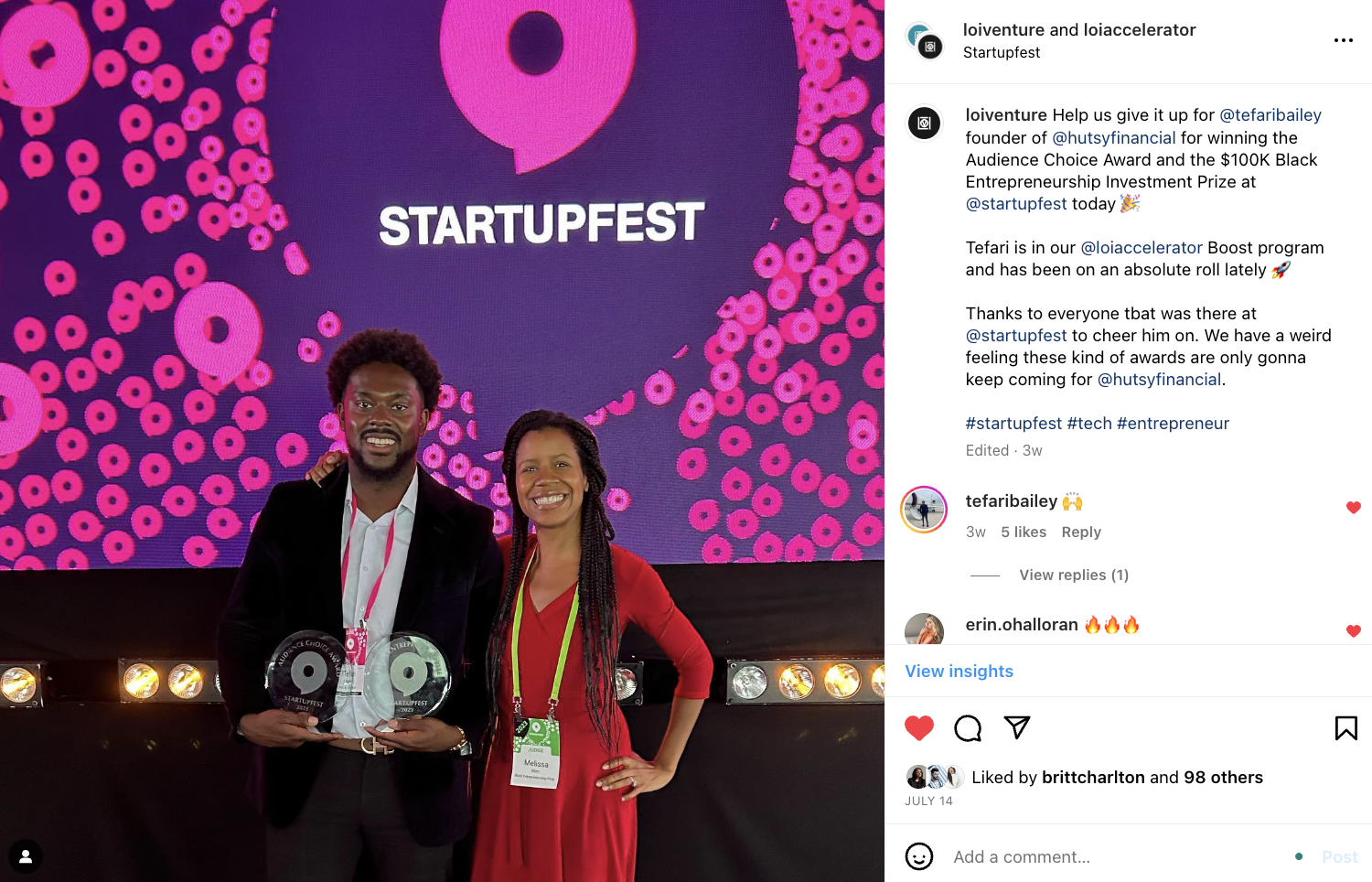 And that's just the half of it.
Let's get to the rest of our goods, shall we? 👇
Apply for the YEY Award by Midnight
August Wins At LOI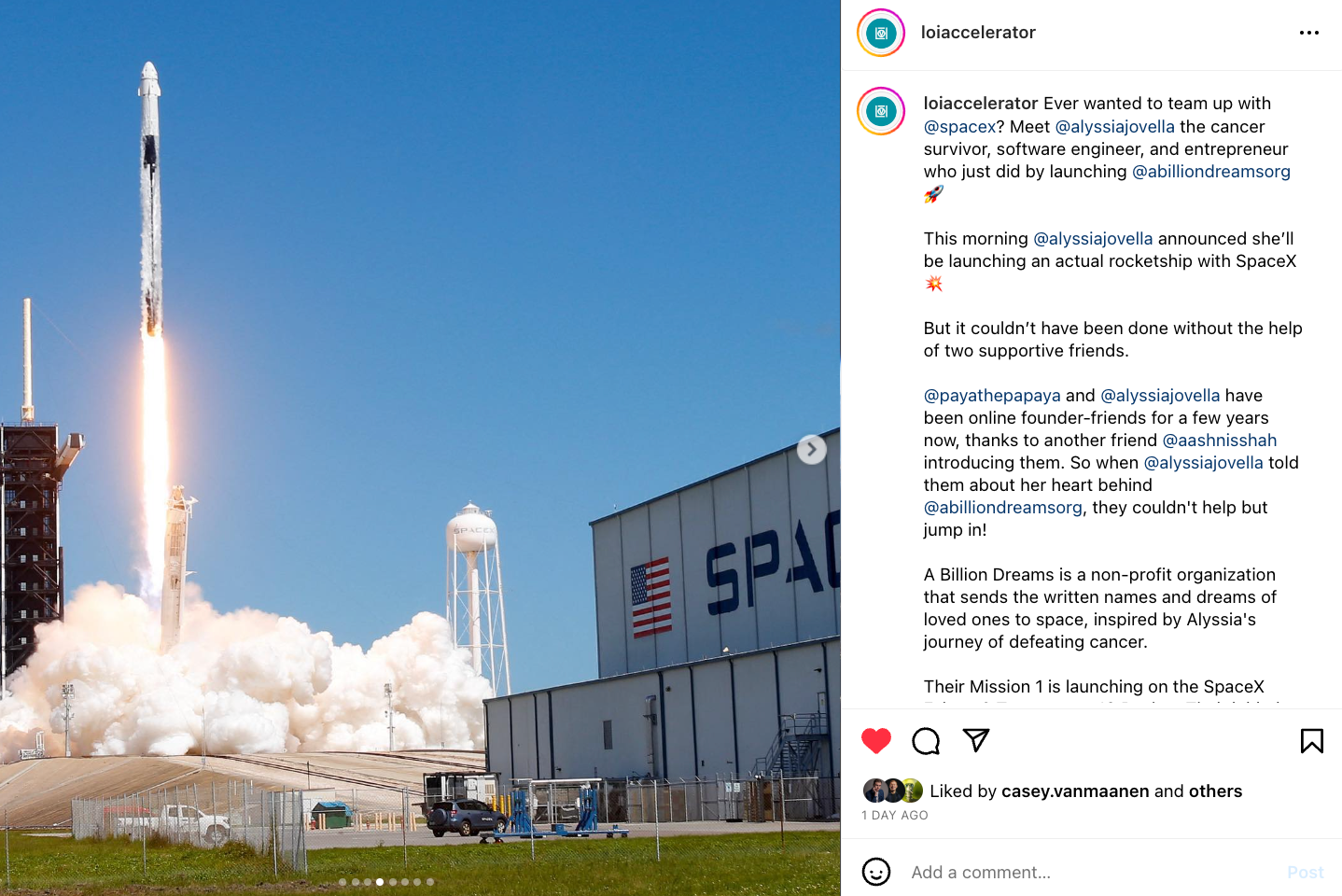 ❤️ Laptop Giveaway: Our deepest thanks goes to our partners @rbc and @esdc.gc for helping us surprise Basel, a Syrian refugee from Lebanon, with a laptop to start his new life in Canada. Read more about that story here  🇨🇦
💯 Team Plufl crushed their Kickstarter goal in 30mins: Plufl just launched their new product and hit their goal on Kickstarter in a few hours and are now at $120K of their $15K goal
📆 AI Interviewing Software: Meet @laurendesouzaa and @galensprout from @aceinterviewprep. These LOIsters recently closed a partnership with a talent ecosystem that serves tech talents in 18 countries across Africa.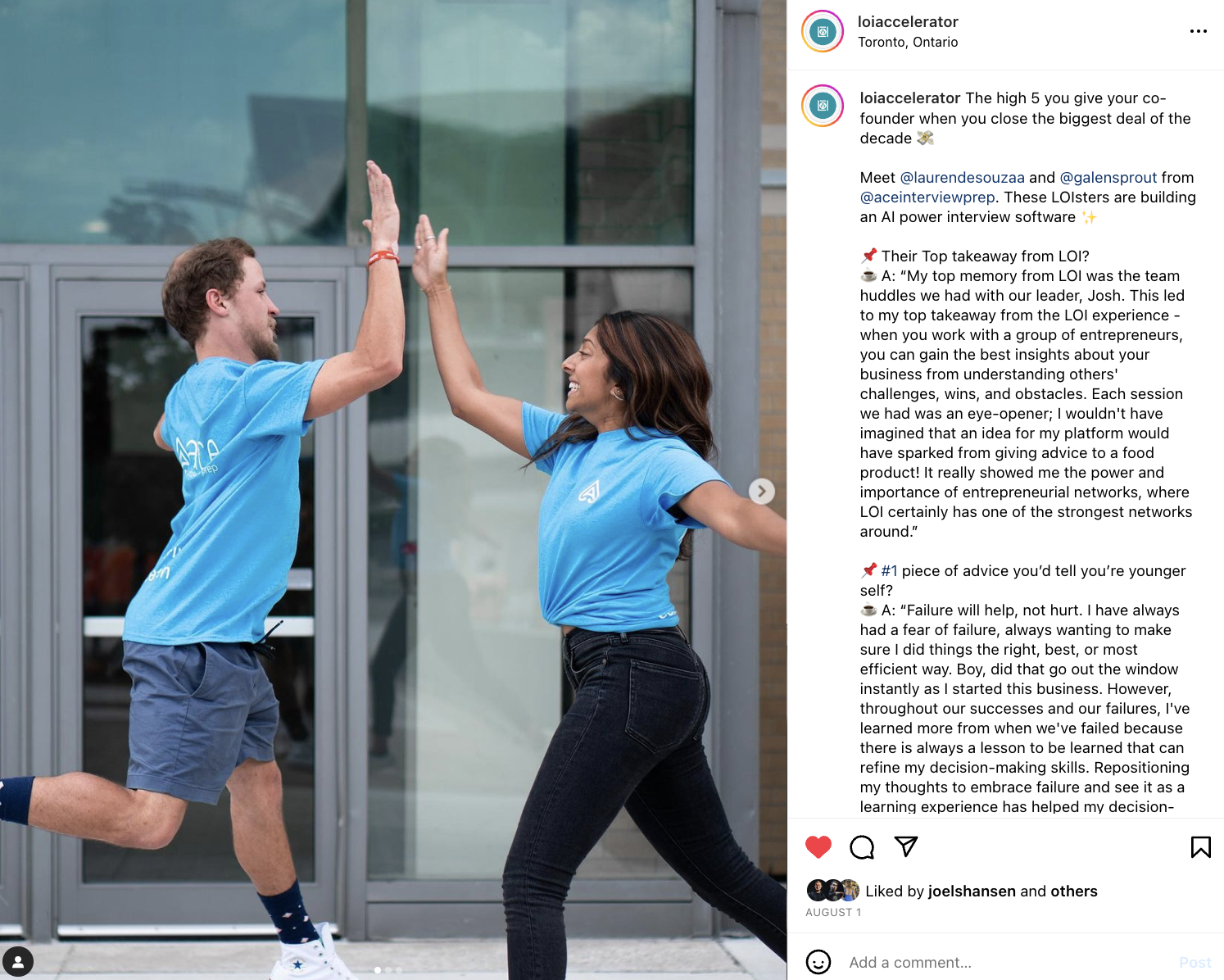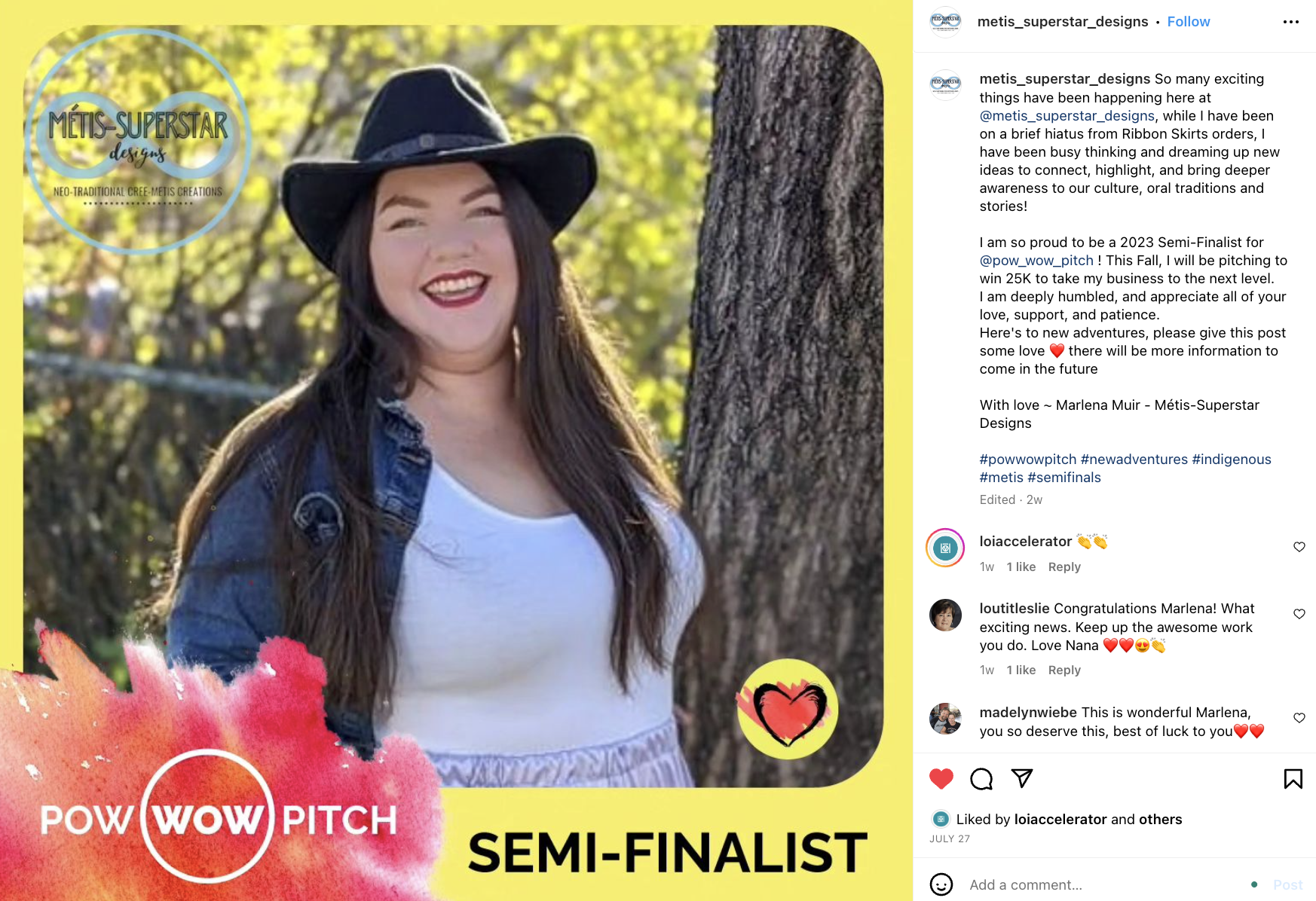 Want to stay on top of future news happening at LOI? Hit that button below.
👏 Alumni Shoutouts: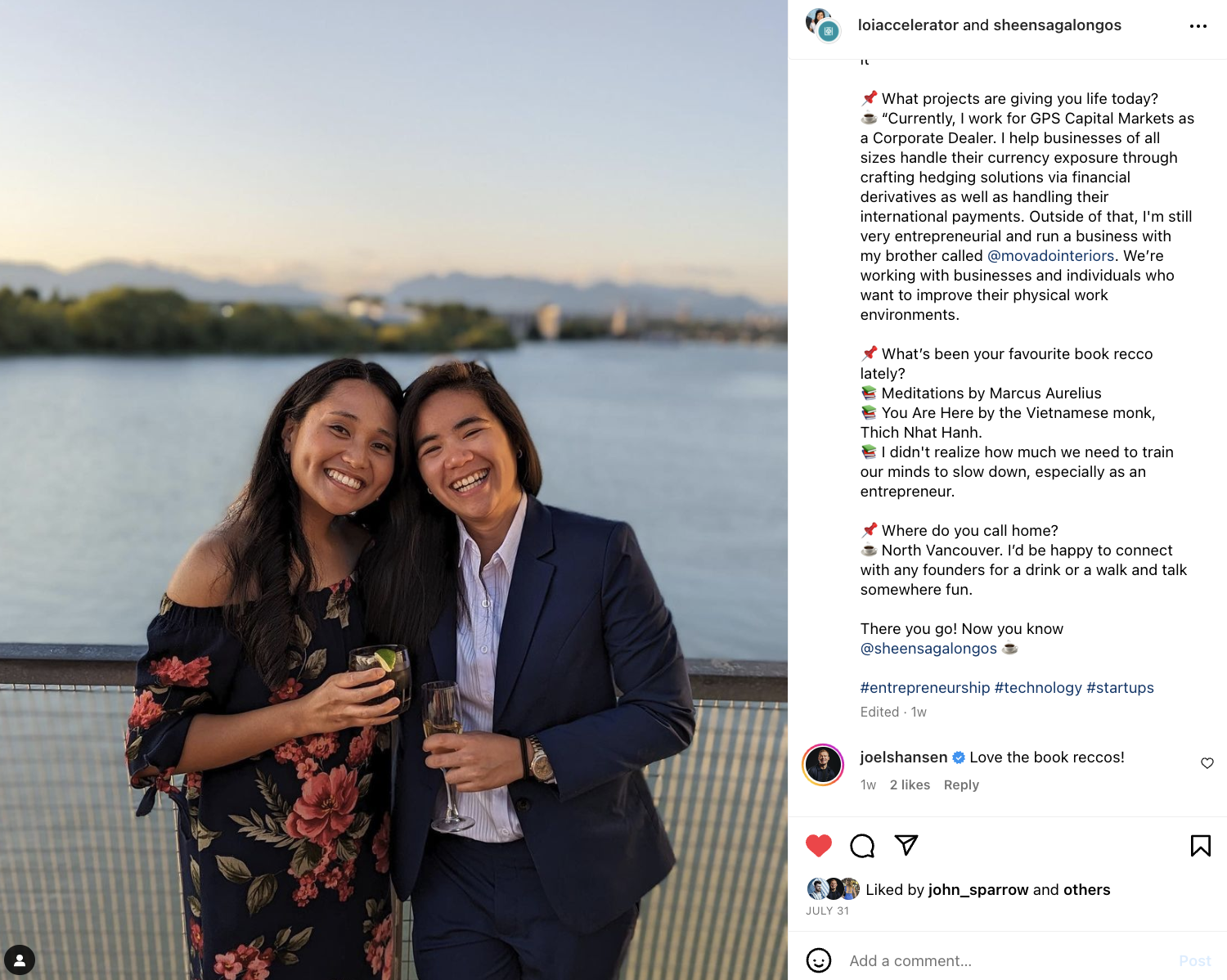 We're getting in the flow of shouting out more awesome alumni in our community that you can link up for lunch with, ask questions to or jam on work ideas with. Click their stories below especially if they're in your city.
☕ ️Meet Sheen Sagalongos: she calls North Van home, works for GPS Capital Markets as a Corporate Dealer, and runs a furniture startup with her brother called @movadointeriors.
☕ Meet Tonner Jackson: he calls Manhattan, Santa Teresa, or Costa Rica home, Founded Course.Studio, and collabs with cool kids like Sophia Amoruso, Colin and Sami,  Dr Becky, Esther Perel and more.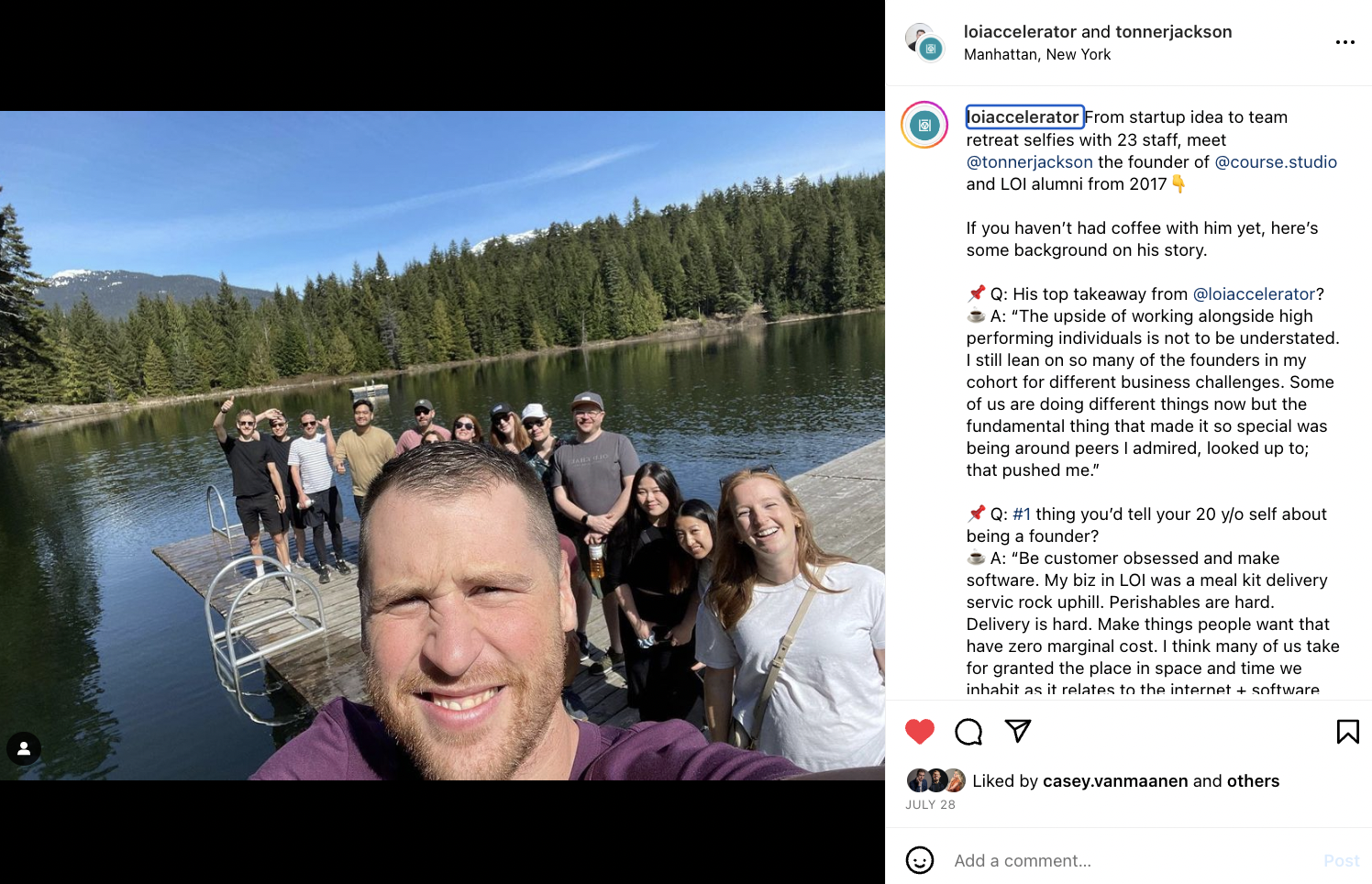 Enough reading, let's get to the laughs of the week.
Tweets of the Week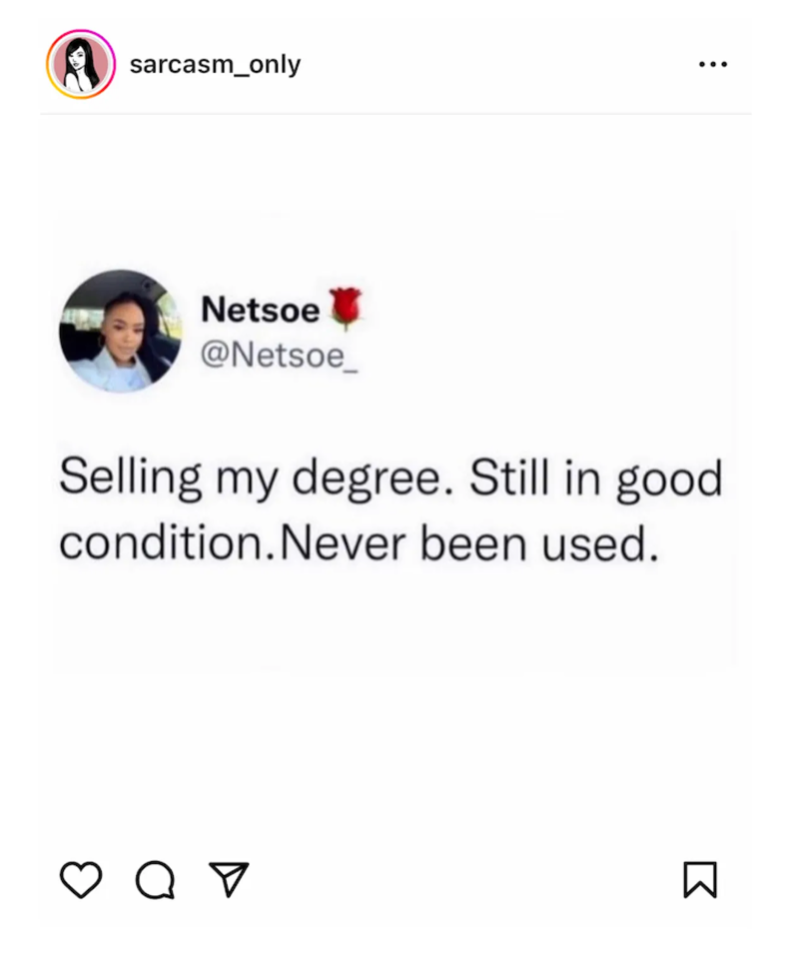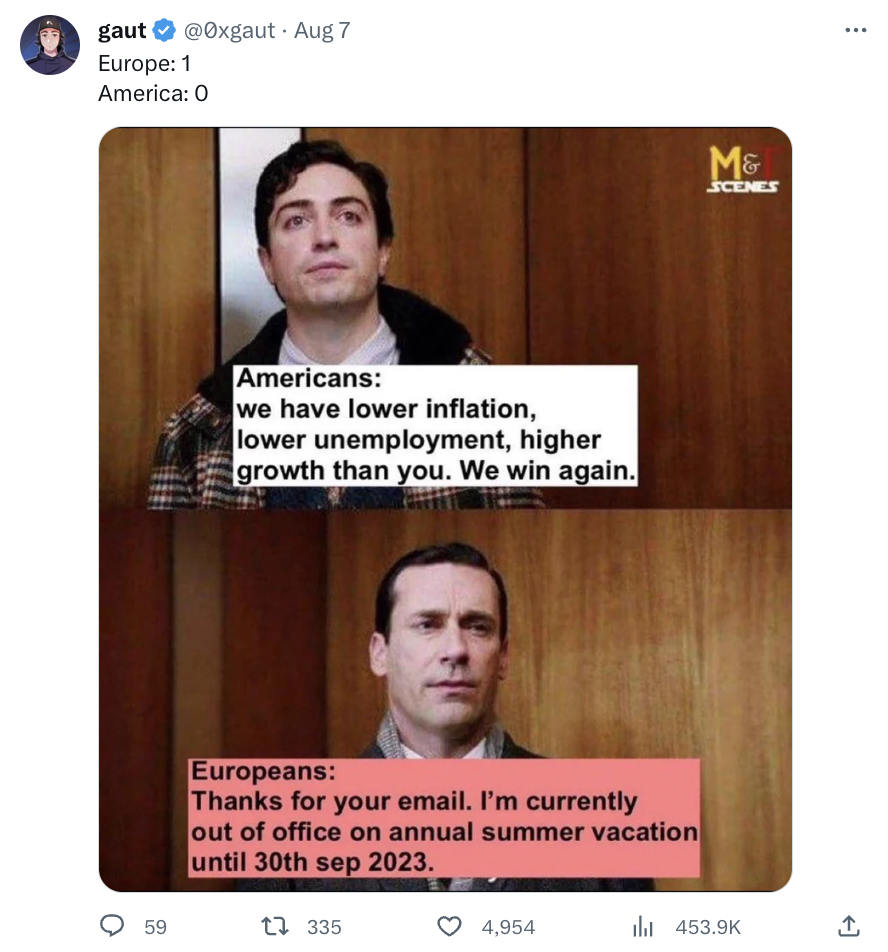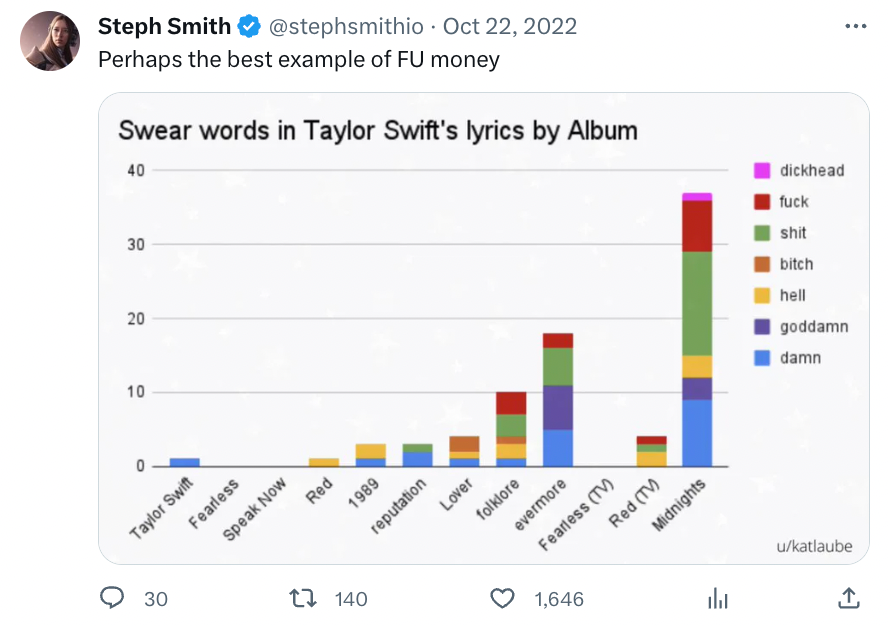 P.S. If any of you know T-Swift, we'd love an intro to get her to do an fireside chat at our next founder meetup. #JustSaying
Don't forget: clock is ticking for the YEY award. Nominate yourself or another inspiring founder under 30 by midnight tonight.
Thanks for scrolling, now get back to the sunshine.
Your startup bestie-boos,
💙 The LOI Fam