📰 Press Release: Introducing LOI Venture, Canada's Newest VC Fund for Founders under 30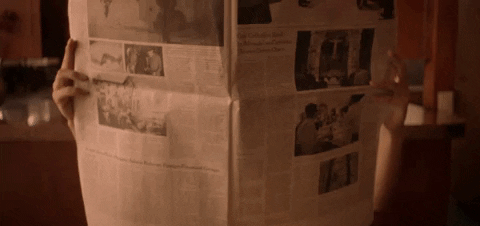 Ryan Holmes and Manny Padda Introduce $20M VC Fund for Founders Under 30
Canadian founders announce plans to back Canada's youngest founders through new fund—LOI Venture
Vancouver, BC (December 13, 2021) - Canadian Founders, Ryan Holmes and Manny Padda have today announced the formation of the fund LOI Venture—set to back the next generation of Canada's youngest and brightest entrepreneurs. Born from League of Innovators (LOI)—a charity founded in 2017 by Hootsuite co-founder Ryan Holmes— the fund will help accelerate early-stage startups in Canada who enrol in the LOI program.
Since its inception, LOI has witnessed almost a billion dollars of enterprise value created from 250+ founders in residence. Now, with the education and alumni in place—Holmes and Padda are ready to add capital to fuel the flame.
"When I launched LOI, my goal was to drive young entrepreneurs to startup success at a much younger age than what the market was delivering. Having started my first business in high school— pre-social media—I knew there was no reason age should hinder somebody with a bright idea," said Ryan Holmes, co-founder, LOI Venture. "It took me twenty years to go from my first entrepreneurial endeavour to building Hootsuite, and I absolutely believe that LOI's youth should be able to shorten their entrepreneurial trajectories significantly with the right education, support, and now, funding, behind them. Big picture—more successful companies in Canada will create more prosperity for our communities and overall economy."
The projected $20M fund, which is actively engaging Canadian LPs and ranges from pre-seed to seed-stage cheques, is positioned to help accelerate early-stage startups in Canada who are graduating directly from the LOI program. Since 2017, LOI has accelerated more than 250+ startups and mentored 12,000 youth across Canada aged 15-30. Notable graduates include SmartSweets, Spocket, Blume, GrantMe, Mazumago, FLIK, Spare Labs—who together have achieved almost $1B of enterprise value.
Padda, NACO Canadian Angel Investor of the Year and LOI board member, has witnessed first-hand the program's wealth of talent; he now serves as Managing Director of the fund which he believes is ripe for deploying.
"Through diverse student cohorts, LOI is helping to break down societal barriers to entry, and success, in Canada—and our students are also now experiencing a reduction in the time necessitated to achieve that success," said Manny Padda, Managing Director, LOI Venture. With nearly $1 billion of enterprise value created through LOI, there couldn't be a better time to launch this fund. Our board is eager to help a diverse group of founders go to market—and this new fund will remove the last barrier in their way of accomplishing that."
"We feel very grateful to be partnering with a group of forward-thinking investors to bring this fund to life. This could very well be one of, if not the largest, venture fund in Canada committed to supporting young founders under 30," adds Holmes.
About LOI Venture:
LOI Venture is a $20M Pre-Seed Fund focused on founders aged 15-30 attending one or more LOI Programs. The venture fund is co-founded by Ryan Holmes and Manny Padda.
About League of Innovators:
LOI (League of Innovators) helps young founders gain entrepreneurial acumen, at scale, and shorten their path to success. Incepted in 2017, the program has engaged 12,000 youth, accelerated 250 startups, and created nearly $1B of enterprise value. The national charity's Board of Directors includes Ryan Holmes, Manny Padda, Manu 'Swish' Goswami, Chad Bayne, and Cheesan Chew.
Media Assets:
Media Contacts:
Joel Hansen | joelh@loi.vc