🏖 3 Things We're Reading this Summer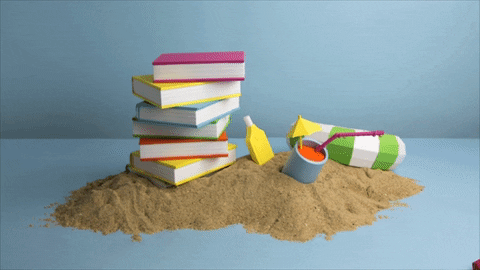 Hey Friends,
I'm not much of a poker player, but if I had to place my bets, you're probably reading this newsletter from 1 of 3 spots:
On your phone at a cabin near the lake ☀️
Near a park counting down the minutes until the weekend 🏖
On an over heating laptop in an apartment with half working AC 😅
You see, it's summer. We all need a break and the OOO replies I'm getting hit in the face with this week prove that a lot of you are mailing it in this month.
Which is great, because we don't wanna work our tail off on a long newsletter that's boring when we know the data says all of you wanna be outside soaking up some Vitamin D.
So to keep today fun and light, we're gonna pull together 3 things that have caught our eye this month. It's been a shaky couple of months. There's no doubt about it.
But we believe some of these articles and video clips might shed some light on how you can approach this season more strategically. Let's dive in.
There's a little VC firm out there called Sequoia. You might have heard of it.
They did such a handy job putting together a 50-page PDF on how founders should approach 2022 and it was so good we shared it with our internal slack group.
In case you're not in the group, grab the PDF here and learn how to survive if you're raising/building/hiring in this current climate. If you're not a founder currently, it's still well worth a skim.
In this interview, Andrew Wilkinson (one of our LPs and Founder of Tiny Capital) goes in-depth on the lessons he learned from a 20+ career of scaling a business empire that has nearly 40 companies.
He discusses:
Why he's had to re-calibrate his personal goals after struggling to find happiness in the summer of 2021.
A mimetic desire, building a business in a small Canadian market, competing with venture-backed companies,
Some strategies for hiring CEOs, the mistakes that have cost him millions of dollars, and so much more.
Jump in here if you want to watch the full interview.
Morgan Housel is a prolific writer and investor.
He writes about how to fail well given the current climate of tech news. Here's one of our favourite quotes:
"A takeaway from that is that no matter what you're doing, you should be comfortable with a lot of stuff not working. It's normal. This is true for companies, which need to learn how to fail well. It's true for investors, who need to understand both the normal tail mechanics of diversification and the importance of time horizon, since long-term returns accrue in bunches. And it's important to realize that jobs and even entire careers might take a few attempts before you find a winning groove That's how these things work.:
Dig in here if you'd like to read the full essay.
—
What are you reading or watching this summer? Reply to this email and let us know. We don't bite and we love seeing what catches your eye.
One last thing. It has to do with a free breakfast.
Our team is teaming up with Zendesk to throw together a U30 Founder/VC brunch on August 11th in Vancouver.
If you'd like a link to RSVP, reply to this email and we'll see if there's still room for you to join. Or you can drop us a line and cc a founder/VC  that may like the event.
So far we're 90% booked up, so this may be a signal to do more of these on a quarterly basis. 🍳
Now get out there and enjoy the sunshine friends.
Also, if we're not connected on Twitter yet, give us a follow and we'll tell you the 4th article we left out of the article 👀
Ta ta for now,
The LOI Venture Team