🛠 3 Startups You'll Wanna Bookmark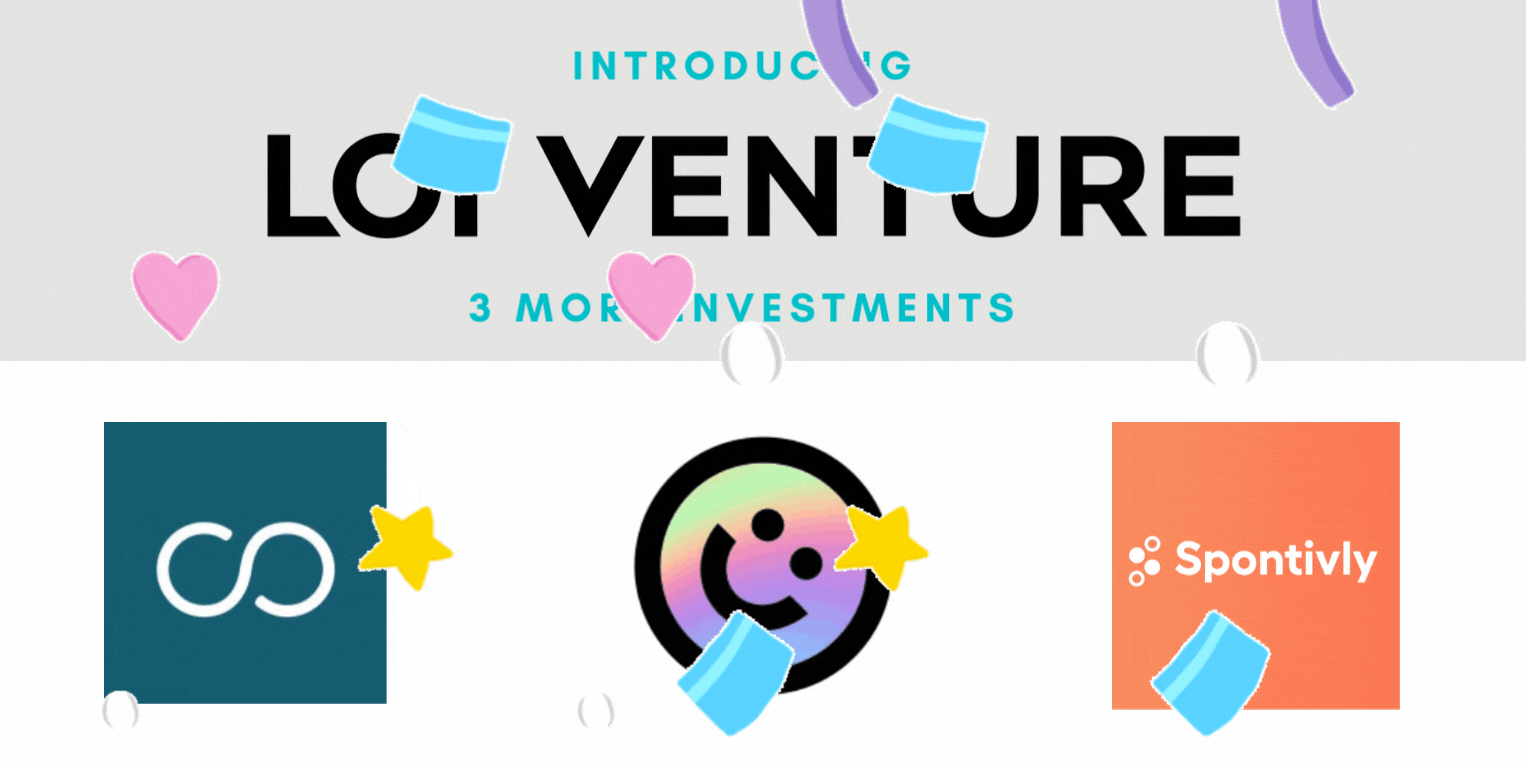 Spring is here and startups are in the air. Can we let you in on a little secret?
Today's update ain't an early April fool's joke. It's as real as it gets.
Investing in startups is serious business (no matter how many memes Elon is in.)
We're taking the tarp off 3 investments we've just made and can't wait to share the details. They may seem different at first glance, but after tossing on your blue light glasses, you'll see a similar narrative. 🔎
They are all:
Talented young founders
Chasing ripe startup opportunities
By building tech-enabled solutions at scale
Keep this flow in mind as we run you through these startups. They're chasing big problems and we couldn't be prouder to back them.
Let's dive in: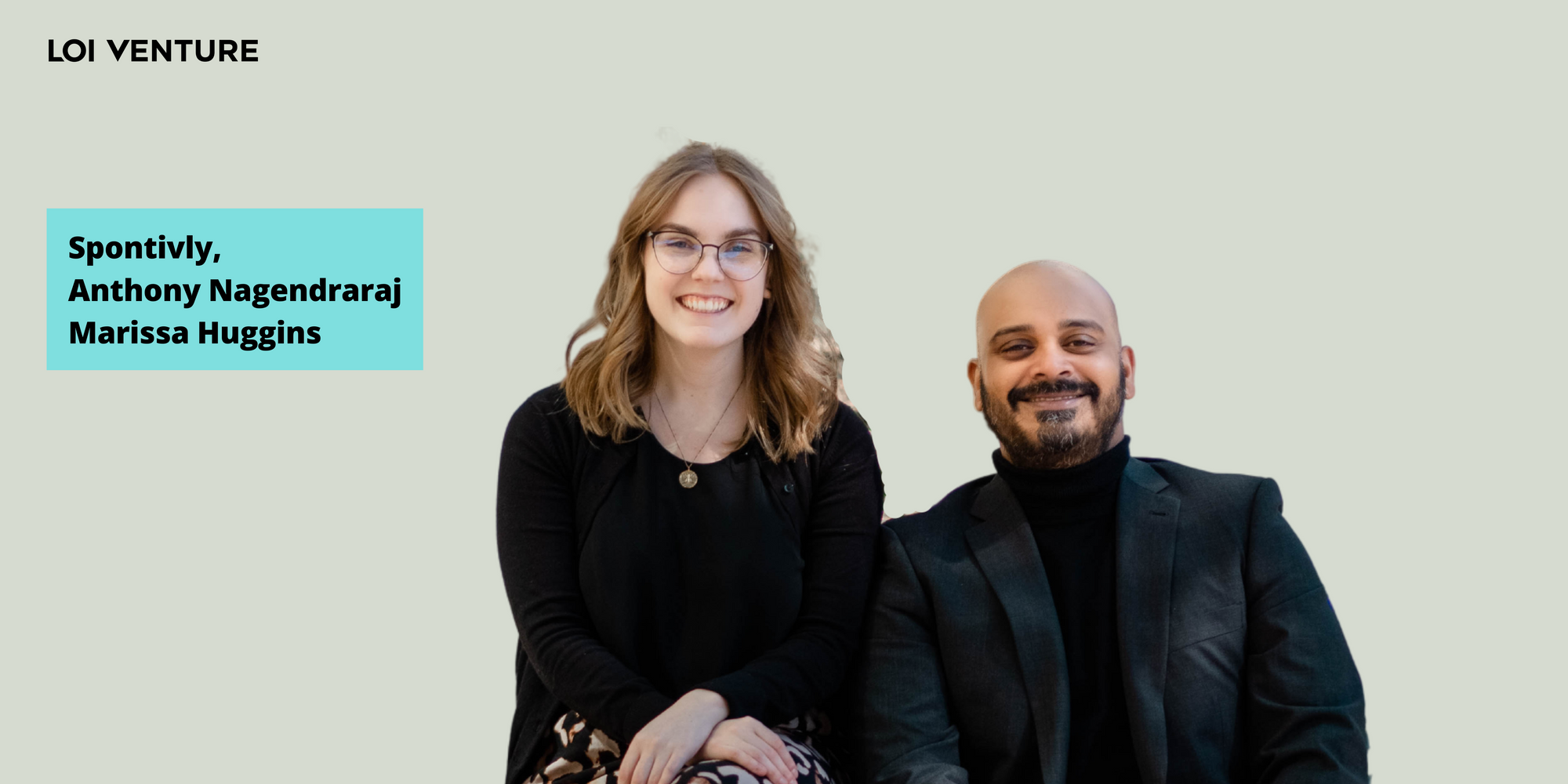 Being a community manager is all fun and games until you need to track the ROI for your boss. For those of you who run communities, you know the pain.
Community managers have no insights into their community. Why? Because their tools are scattered across zillions of platforms. Or even worse, the solutions are out of their budget. 💰
Ding, ding, ding. This is where Anthony and Marissa come in. They asked themselves:
What if there was an all-in-one community dashboard that replaced our manual copy/paste google spreadsheets?
So that's what they built. After an MVP was up and running, they started socializing it with others. Brands like Airbnb, Salesloft, and Zoom fell in love.
They decided Spontivly was ripe for venture funding so they circulated a deck. We caught wind and so did a couple others:
As former League of Innovators alumni, Ryan and Manny caught wind of what Spontivly was building and loved it. After our team saw the demo, we knew their product was something we'd like to get behind.
We asked Anthony what he was excited about joining the LOI Venture portfolio:
He said: "In a competitive space, LOI has managed to cultivate a supportive community of founders, mentors, and alumni. It's the support network that makes the program truly unique, we are excited to learn from this community while sharing our own experiences along the way."
With a growing customer base, Spontivly has plans for rapid expansion. They'll be adding 65 staff in the next few years including hires for sales, senior developers and community engagement. If you'd like an email intro, drop us a line at hello@loi.vc. 📩
In the meantime, sign up on their waitlist to test their product.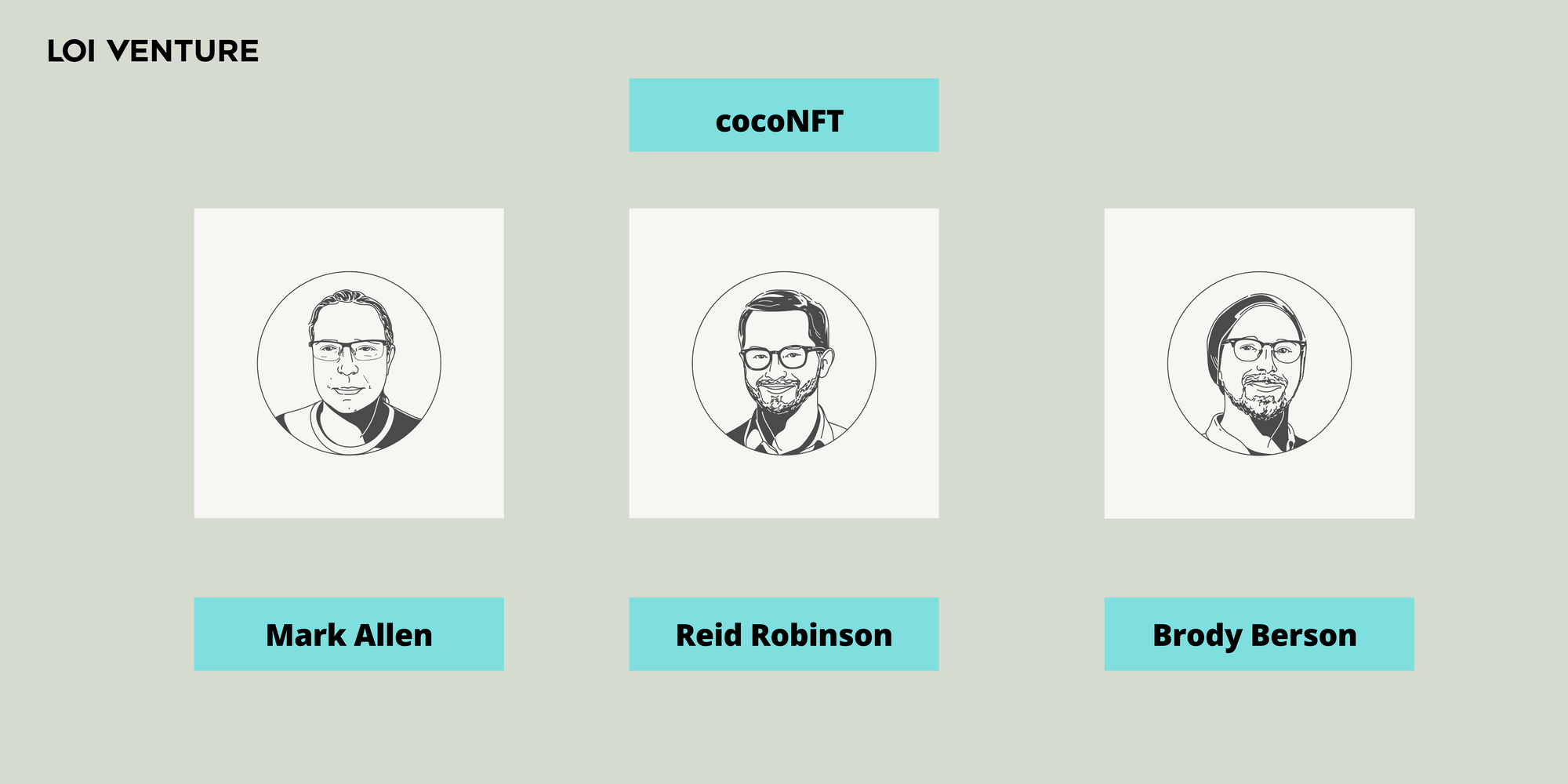 Reid, Brody and Mark have a couple things in common. They've all worked in tech. They've all gone down the web 3 rabbit hole. And they all want to make NFTs accessible for the everyday user.
That last one is what led them to co-found cocoNFT: a platform to turn your Instagram post into a shoppable NFT. They built it to help the millions of non-crypto familiar creators get started with NFTs. 🖼
All you need is:
a crypto wallet,
an Instagram post and
a price you want to sell it for.
It's that easy. And they have tons of handy how-to videos to onboard new users on their website.
Since launching, they teamed up with celebrity Susan Sarandon on selling her NFT, collaborated with the Instagram world record egg and established partnerships with Rarible, Pinata and Aerial. 🤝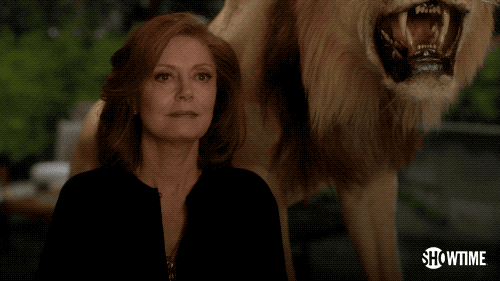 If that isn't enough proof they're onto something, check out their features on Daily Hive and Business Wire.

LOI Venture heard about the creator problem they were tackling in the web 3 space and we had to learn more. One thing led to another and we allocated a cheque into their pre-seed round. We were joined by other investors like Garage VC, Panda Ventures, GFC and N49P.
We asked Reid Robinson, Co-founder of cocoNFT and Hootsuite alumni, why he was excited to join LOI Venture and 2 points hit home:
Members of the team like Ryan Holmes have great experience building companies in the social space and understand how that's changed over the years. The network of companies within LOI, as well as the other investors of the fund, gives us phenomenal access to people who can help advise us on our growth.
We couldn't agree more and are thrilled to welcome cocoNFT into our portco family. If you're like us and want to test out the cocoNFT platform, here's what to do. Carve out 3 minutes and go to their onboarding page. 🚀

There are no up-front fees and they love hearing feedback from non-crypto native users. If you love selling things on FB marketplace, you'll love selling IG photos on cocoNFT. 📱
Follow cocoNFT on Instagram to stay in touch on their latest news and workshops.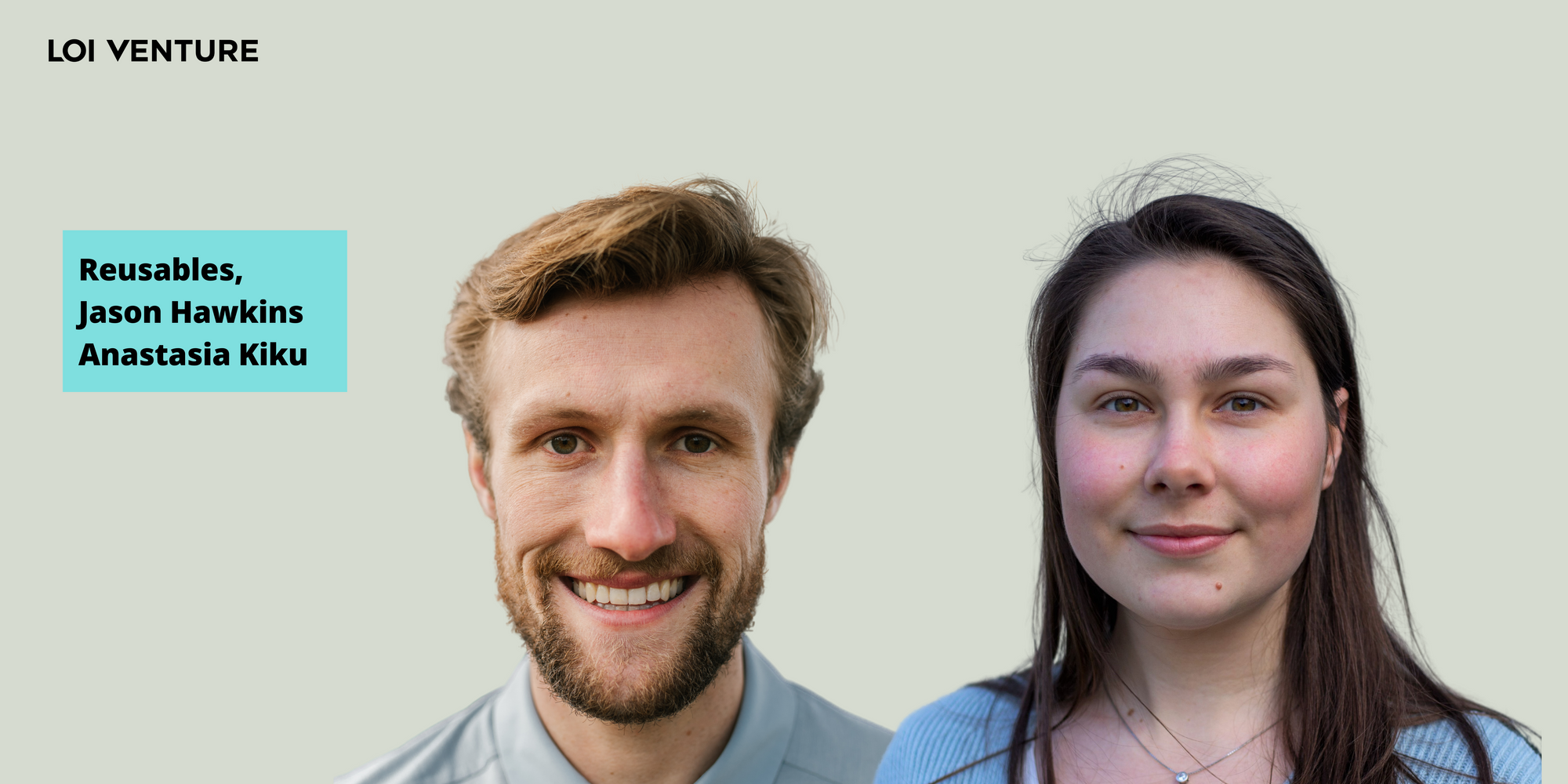 Anastasia and Jason aren't just co-founders with a great idea. They're co-founders with a perfect background to solve a global problem. That problem is single-use packaging. 🥡
Let's paint the picture for you:
Starbucks just announced it will eliminate single-use cups ☕️
The city of Vancouver is banning single-use cups 🇨🇦
The U.N. claims there's an "urgent need to strengthen global coordination, cooperation and governance to take immediate actions toward the long-term elimination of plastic pollution." 🌎
The easy math: there needs to be more startups solving these problems. Reusables is our pick. They're replacing single-use packaging with its zero waste container sharing platform.
Before phones were in our pockets, it was difficult to reuse because you either had to bring your own container or put a big cash deposit down on each one. Reusables is making sustainability a no-brainer for consumers and brands with its digital system that doesn't require any up-front deposits. ♻️
It's better for the planet and better for your wallet.
Reusables was once a startup idea but is now available on leading delivery apps like DoorDash and UberEats. Not only that, but they've already partnered with over 50 stores in Vancouver including brands like Field & Social, JJ Bean, Artigiano, Fresh St. Market and IGA.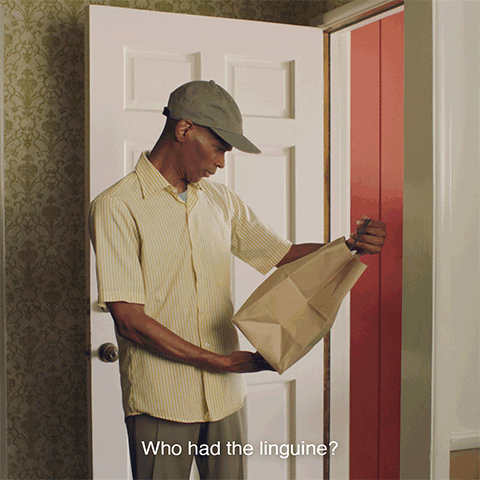 Sound lucky? Hold our coffee. Jason has been spinning up food partnerships long before this idea took life. Having led on the ground partnerships at FoodX and SPUD gave him the eyes and ears to hit the ground running. 🍎
Jason adds: "Our technology makes it easier for people to be part of the solution. It's incredible to see the growth of our network and just how much everyone wants to protect the planet."
Reusables has also licensed its technology platform to a Vancouver Island-based company and is working on similar opportunities in the U.S. and Asia. They're more than a great idea though. They're also a newsworthy one having earned attention in spots like Global News, BC Business, CBC and plenty more. 📺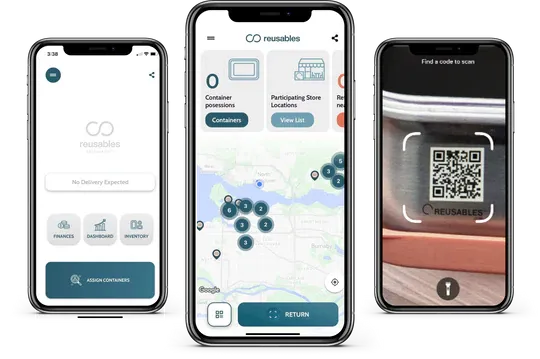 Outside of their startup time at League of Innovators, they also have been part of incubators Foresight Canada and Climate Ventures. When we asked Anastasia why Reusables wanted to partner with LOI Venture, a couple things came to mind:
"It is a noticeably high-energy, high-impact team and we're honoured to have their wind in our sails. The network they bring is far-reaching, but we're most excited to be working with such an authentic and ambitious group of individuals."
High praise from high-integrity founders. When we asked them what we could help spread the word with they said to ask our readers to check out their website to request Reusables.com in their city. 🗳
View their website here to learn more
---
We couldn't be prouder of these 3 startups tackling heavy problems. They're timely, they're tech-enabled and they all have a groundswell movement well underway.
LOI Venture's placed our chips on them and we encourage you to follow what they're up to. Mark our words, these 3 startups are ones to watch. 👀
Have a startup to pitch or want to invest alongside us? Reach out. Until then, stay outta trouble and keep causing a ruckus out there.
The LOI Venture Team